Rebranding Mondriaan Fonds
The Mondriaan Fund supports and promotes the visual arts and cultural heritage in the Netherlands. They provide grants. Every year, they invest approximately €30 million on behalf of the Ministry of Education, Culture, and Science. Mondriaan Fund supports hundreds of activities, projects, and programs, initiated by nearly 1,000 applicants. They process more than 2,500 applications every year, ensuring a robust and representative future for the Dutch visual arts and cultural heritage sector. With a new acting director, the fund set on a new course to become a more open, diverse, and accessible fund for all target audiences.
Services
Brand positioning, Brand Achitecture, Brand DNA, Visual and Verbal Identity, Product Campaigns
You're welcome
Visual arts and cultural heritage can help you reflect on the past and present and bring you new insights for the future. Mondriaan Fund feels everyone should be able to experience this. So by stimulating the development, connection, and presentation of visual arts and cultural heritage, they aim to make it accessible and within reach of many people as possible.
Many artists and cultural institutions found their way to the fund and applied for a grant. But not everyone. The many rules, options, and (legal) requirements and jargon made applying for a grant no walk in the park, especially for the inexperienced young artist new to the industry. Also, research showed they had developed a brand image that was not aligned with the intended brand image (a.k.a. the brand positioning). Brand awareness was high, but only within a specific segment. Time to make some significant changes in positioning the brand. In close collaboration with the team at Mondriaan Fund, we developed a brand positioning, communication strategy, and matching brand identity.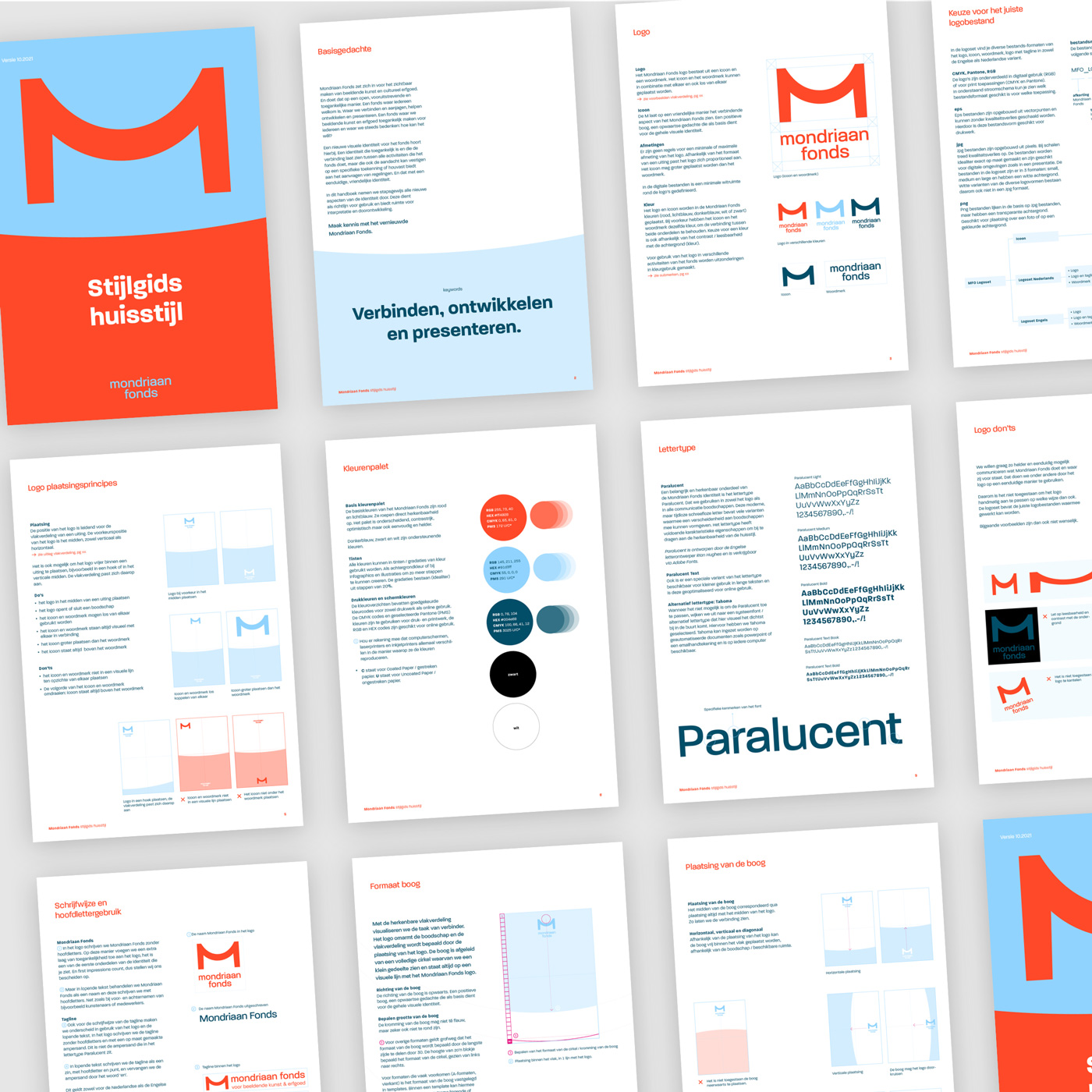 M is for Open
We designed a visual identity that welcomes you in. We kept the original M as a brand asset but redesigned its shape to be more distinct. It represents the connection, the bridge, that Mondriaan Fund wants to be in the visual arts and cultural heritage field. The friendly typeface, warm red color, and rounded edges add to the overall human feel of the fund. The light blue and bright white add contrast and bring freshness to visual language.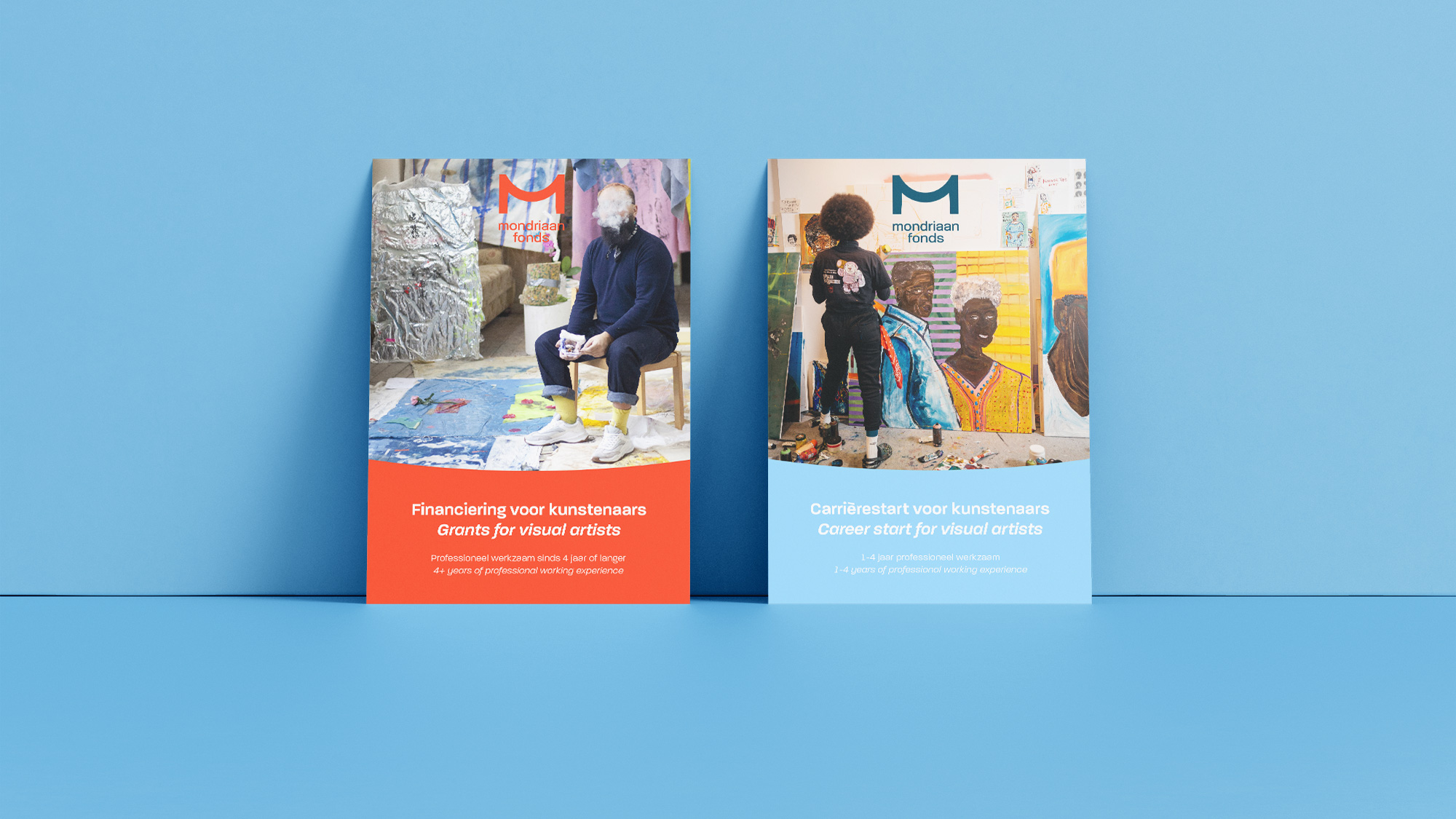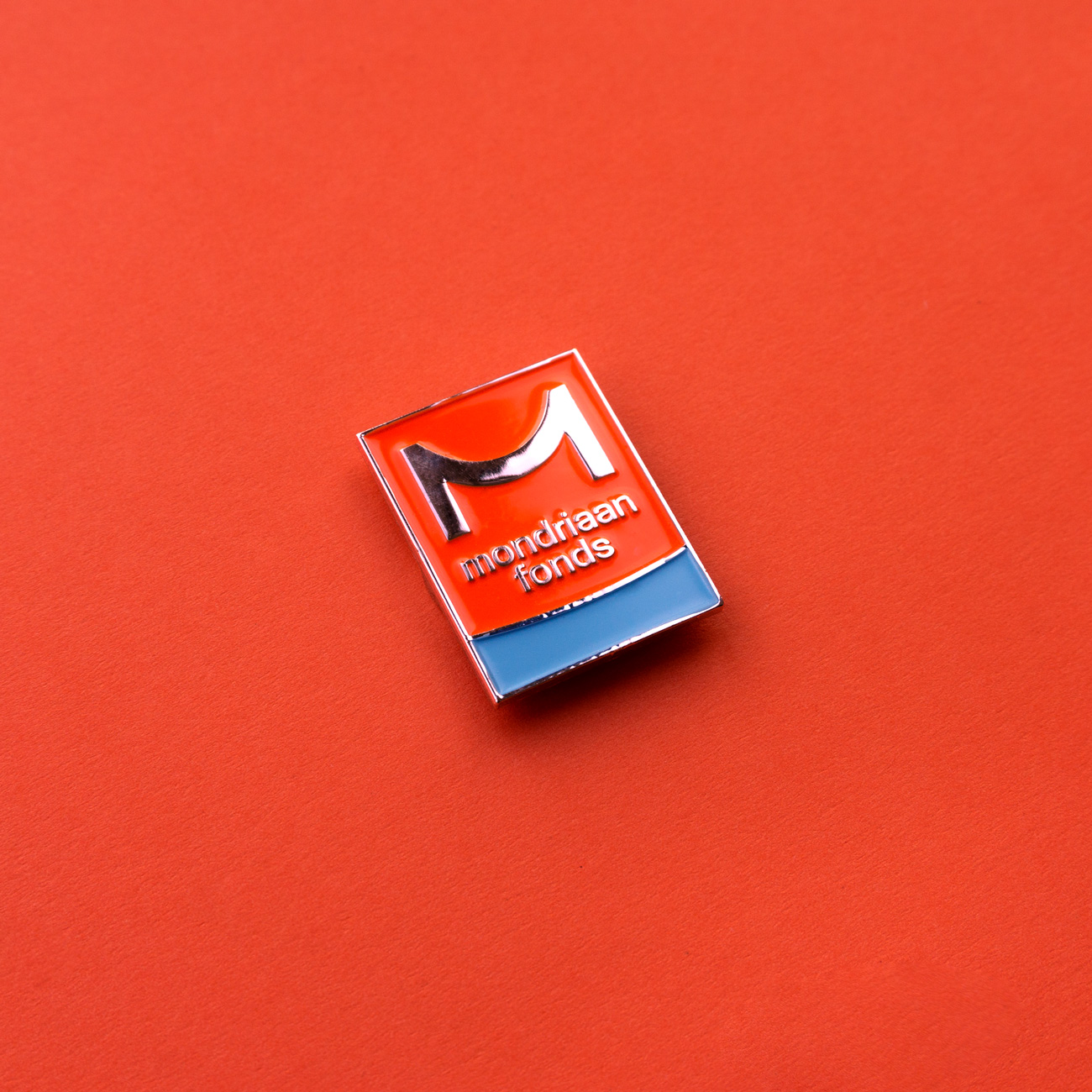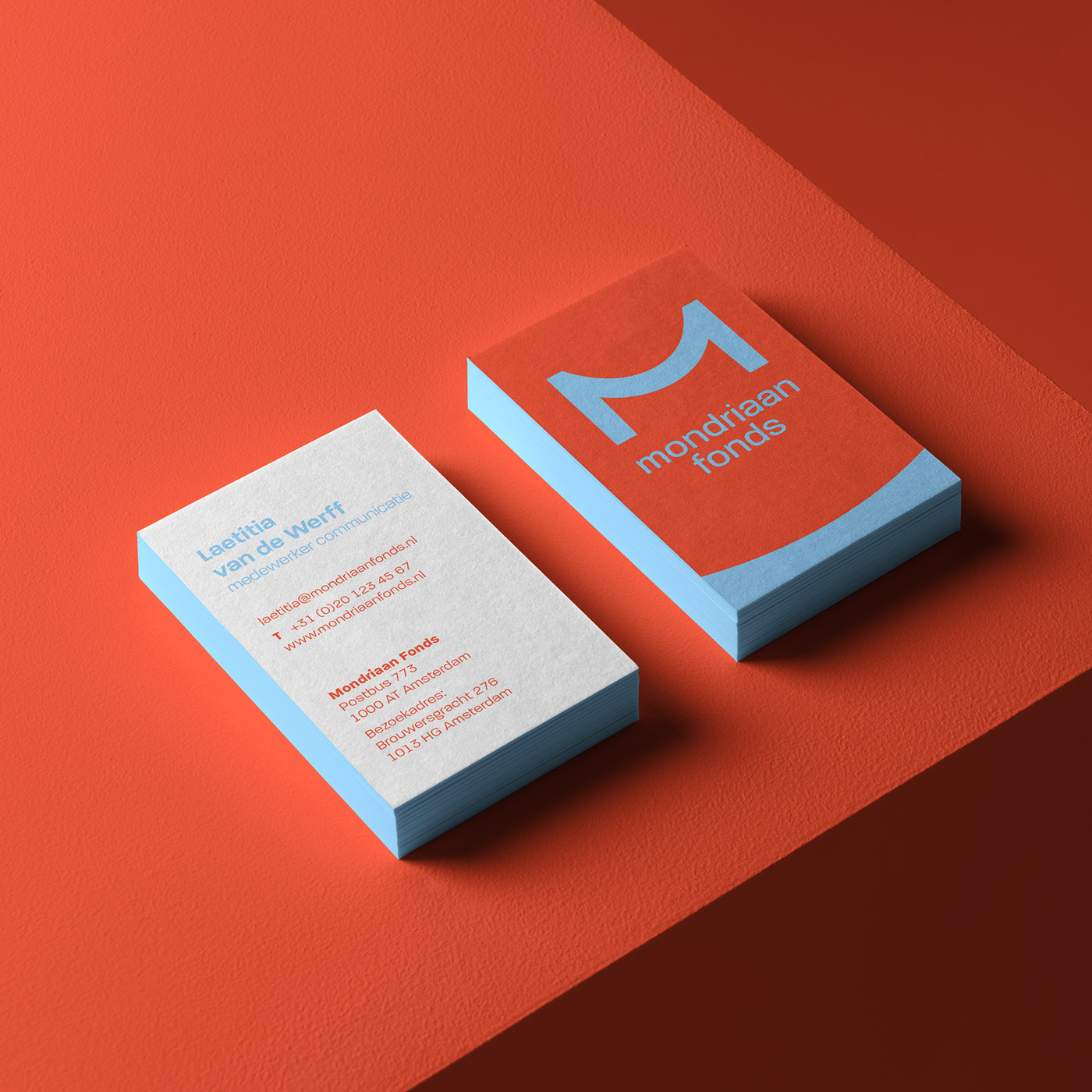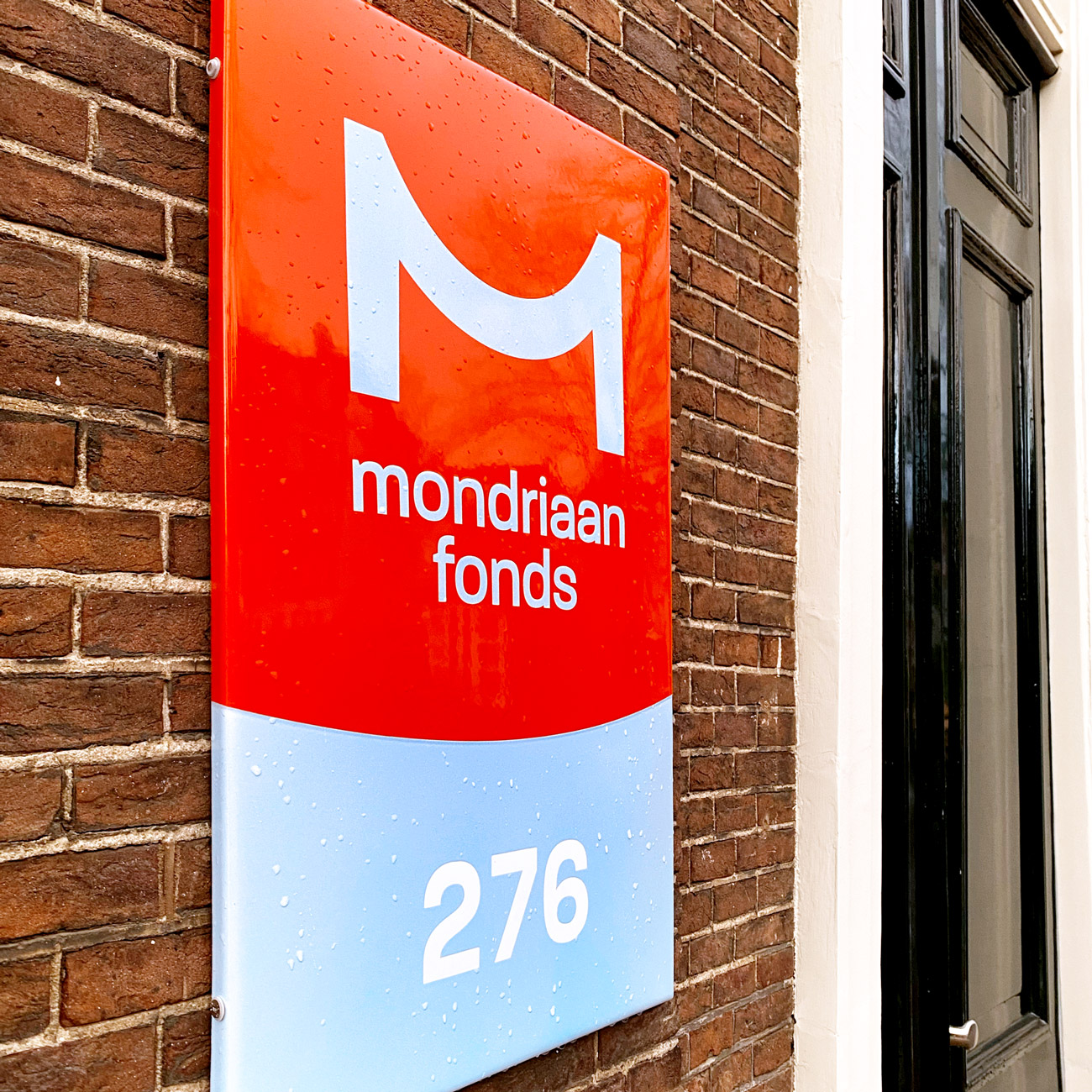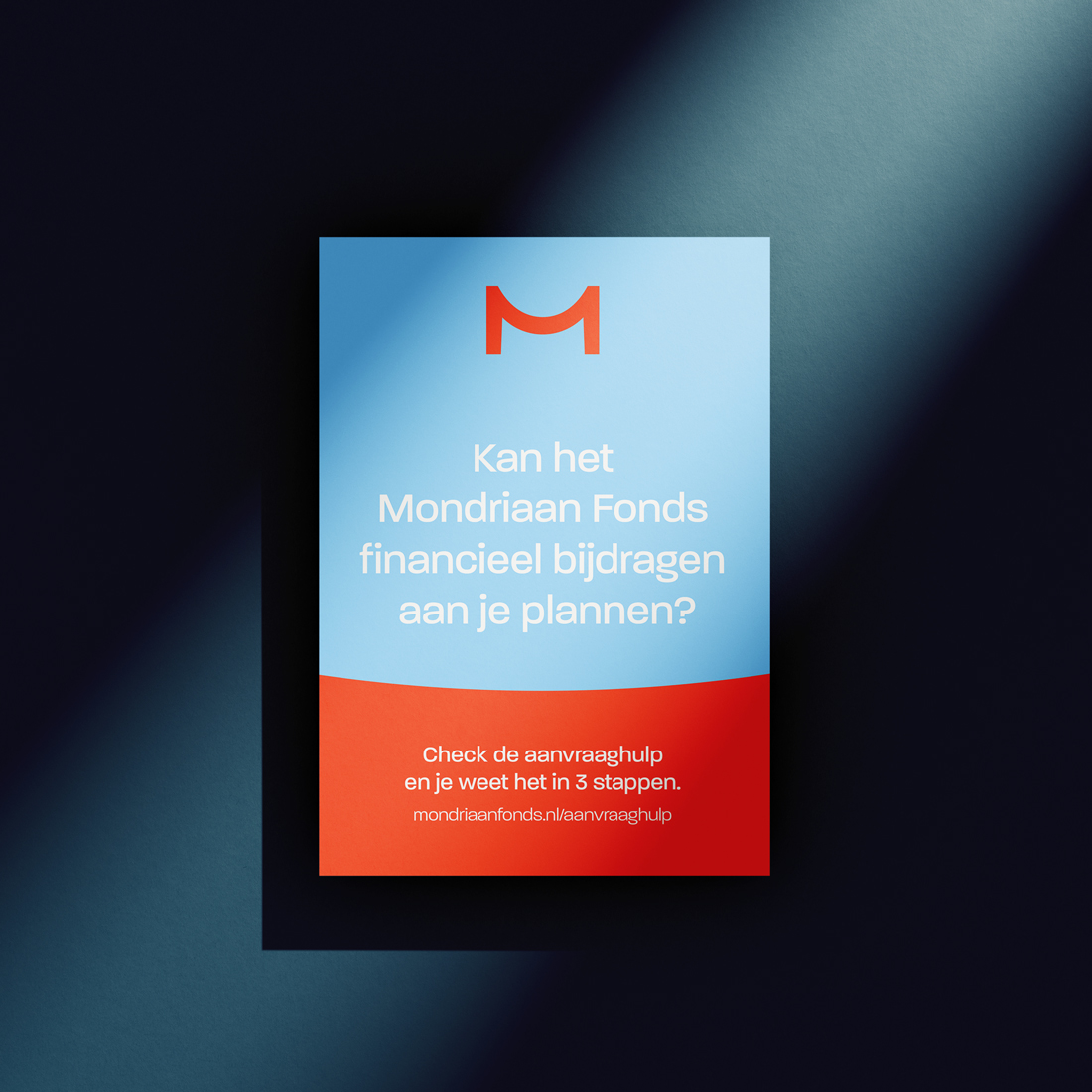 M is for accessible
We redesigned and rebuilt (with help from our friends at @PMS72) the website. After some qualitative research amongst experienced and less experienced users, we improved the platform's user experience. Especially the application process for artists and organizations was rebuilt from the ground up. A smoother and slicker experience adds to the accessibility of the content.