Meervaart
The Meervaart is a local theatre in Amsterdam-West, where a culturally diverse audience shares new stories. It's the place where the audience, the makers, and the talent meet and feel at home. Where young people from 4 to 24 can explore their skills and be inspired. It's also an inspiring space for meetings and conferences. So Meervaart wanted to combine the four divisions (Theatre, Meetings & Events, Young and Studio) into one brand identity.
Services
Brand positioning, Brand Achitecture, Brand DNA, Visual & Verbal Identity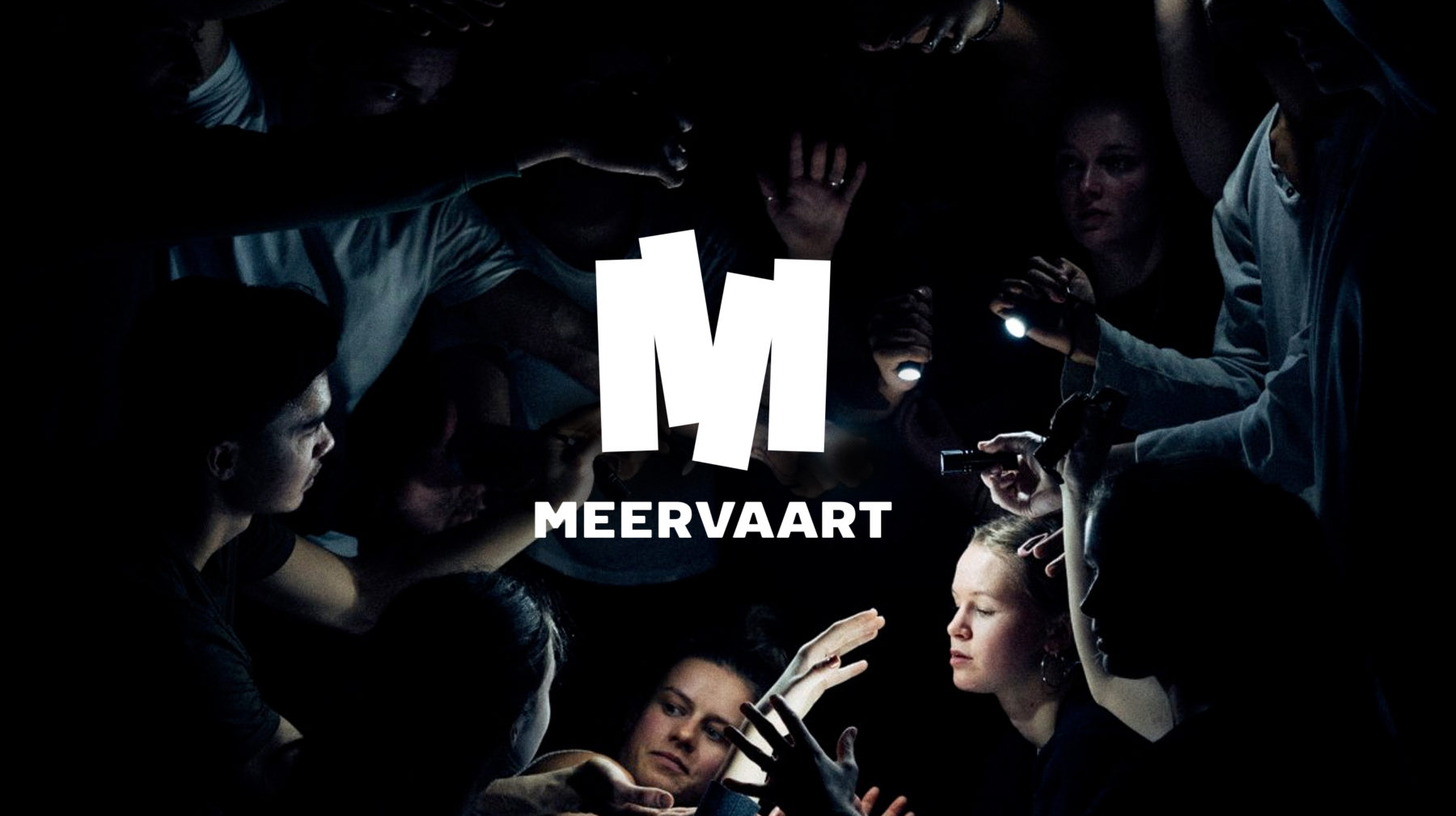 Spot on
We found that Meervaart had a very diverse range of communication materials. Different names, different brand assets, different tones of voice.Basically, they were operating too many brands for their marketing department to handle. Time to make some choices.
We started with some extensive research. What is the Meervaart about?
We talked to employees, guests, and partners. We learned more about their relationship with the neighborhood. Then, through workshops and discussions, we found what made Meervaart so unique to the people who came there. Everyone agreed: Meervaart is an essential part of the community. It is a place to learn, laugh, and interact. And it is full of energy. So we bundled that energy into the creative concept, Spotlight.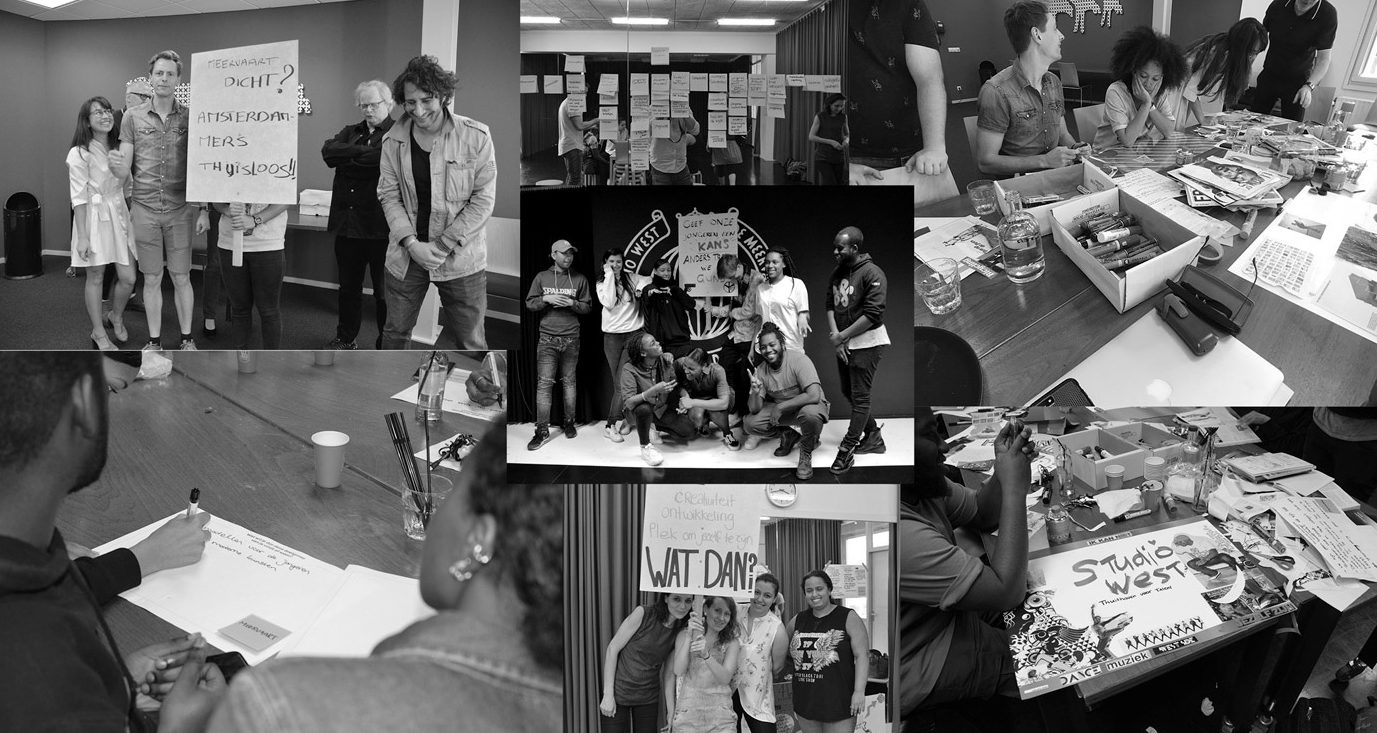 United but different
The four divisions are united by one clear brand: Meervaart. Each division has its own name but shared brand assets. Each division can differentiate itself by rearranging the color schemes and other assets within the style. So they can appeal to their particular target audience.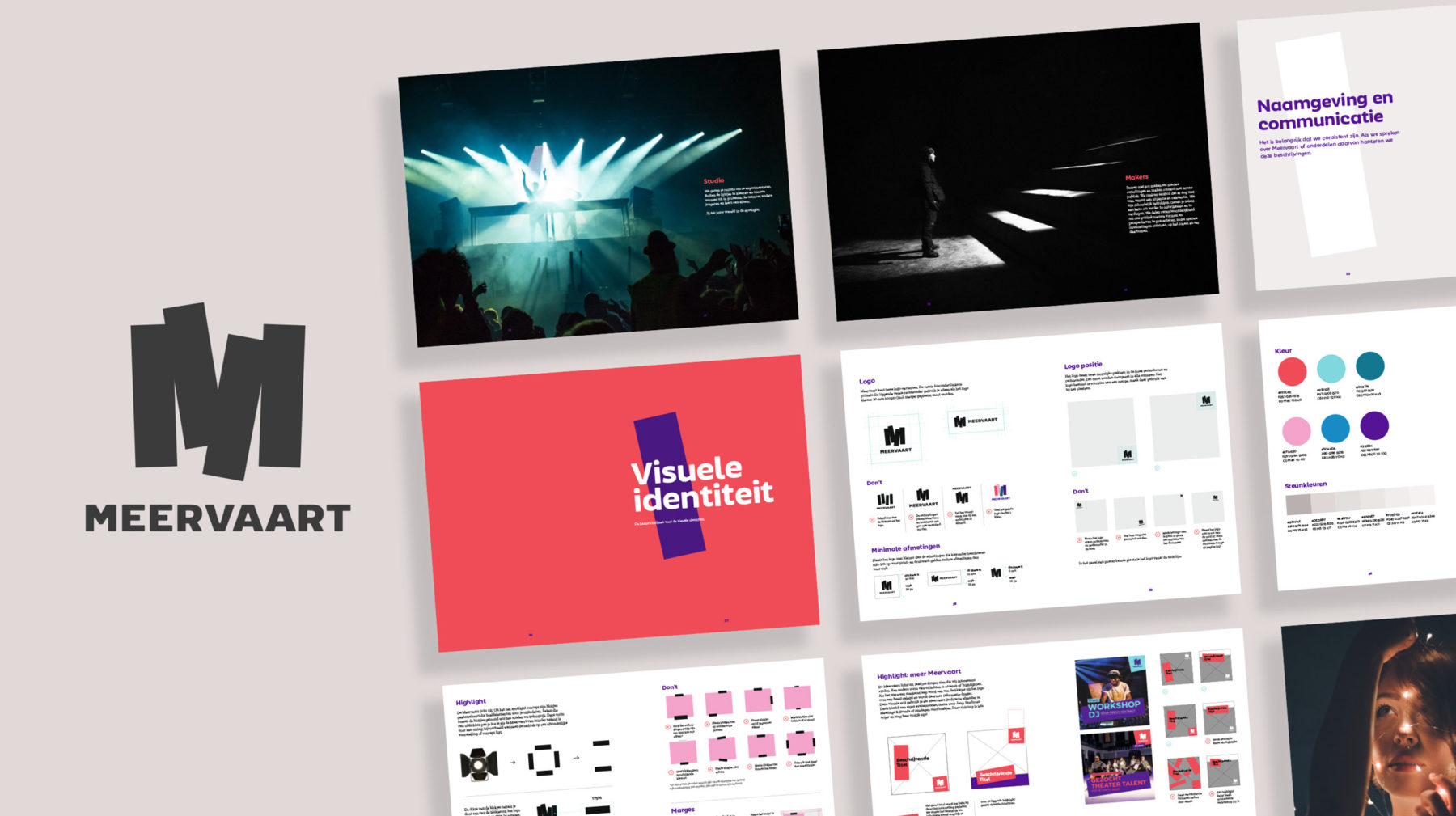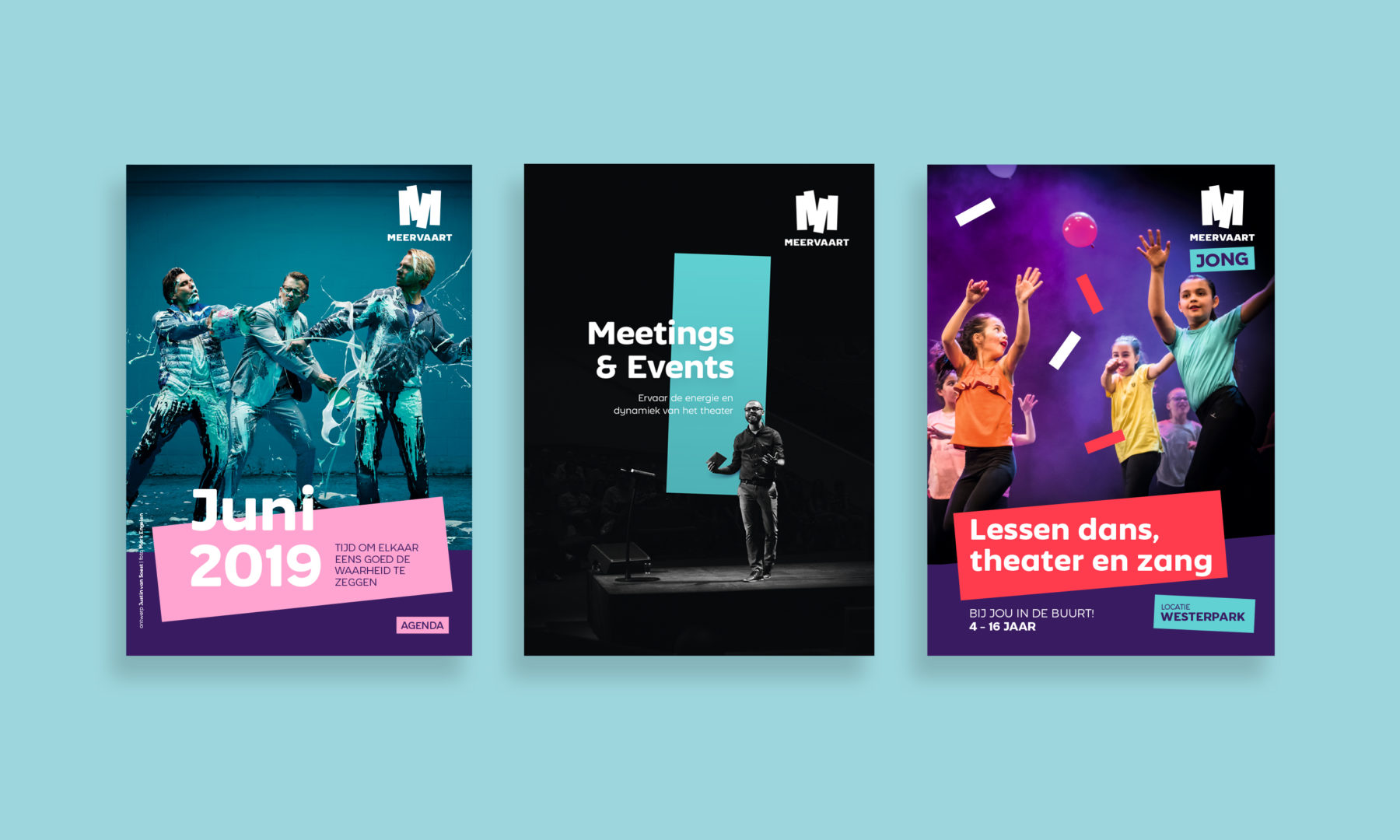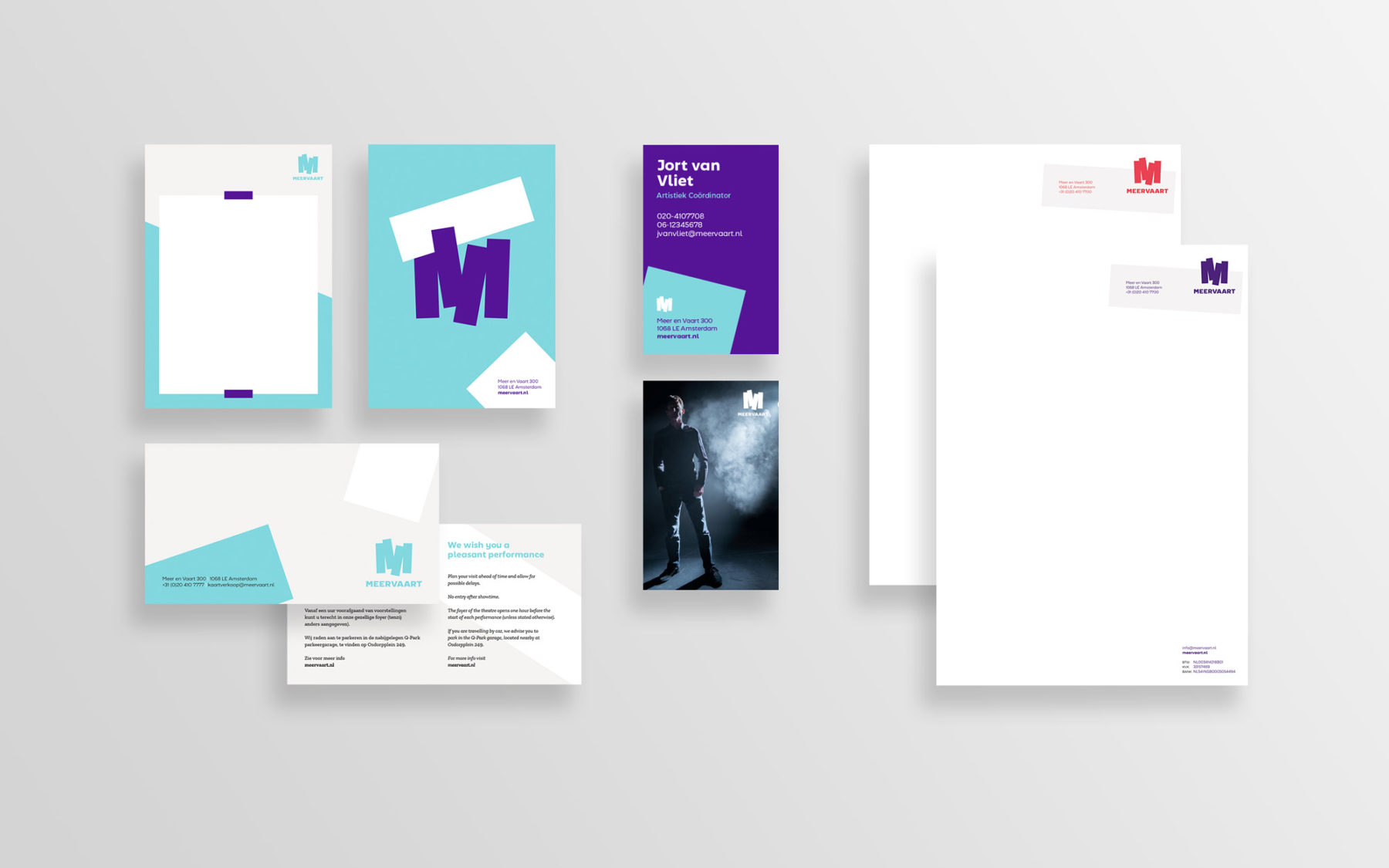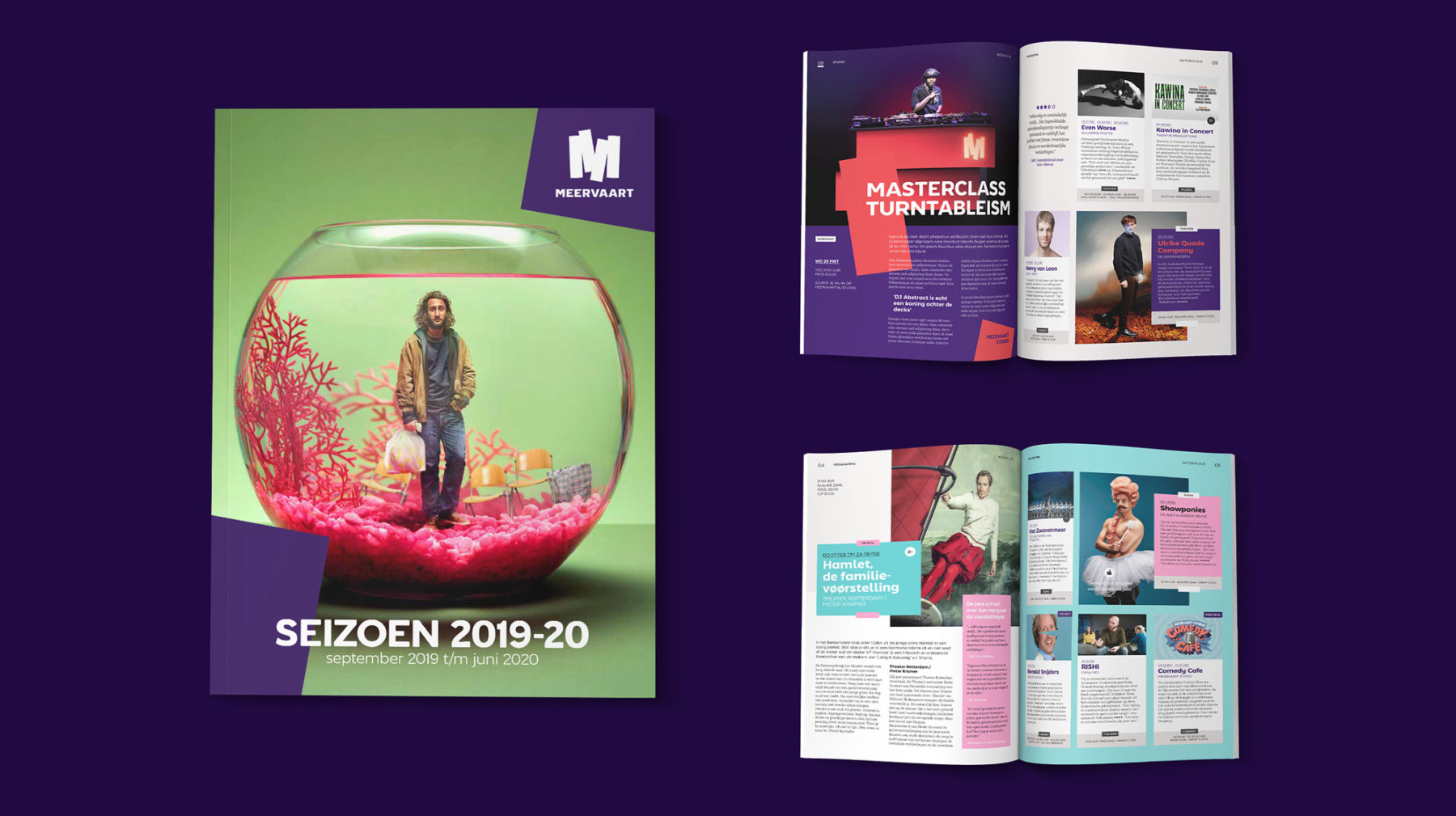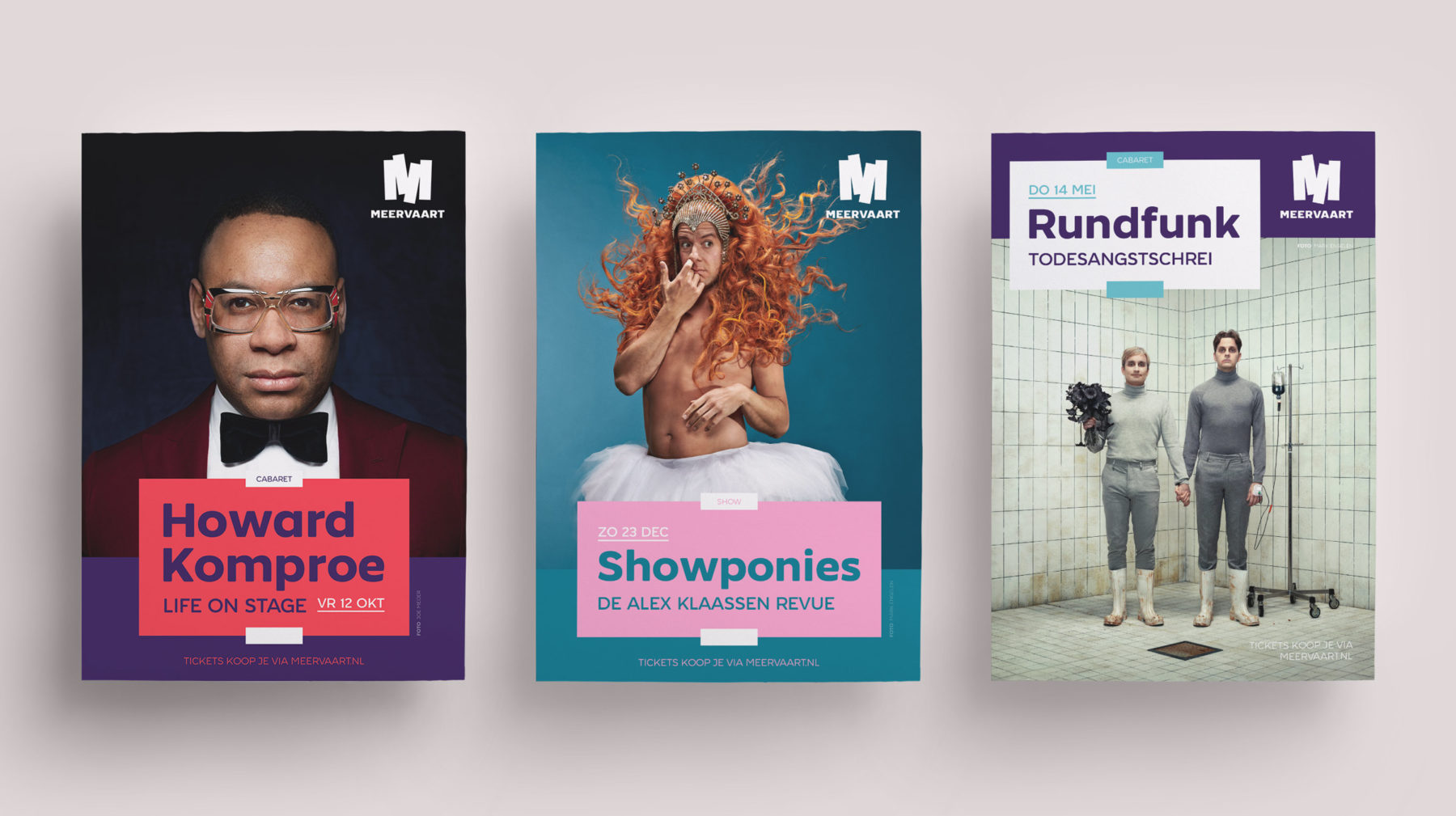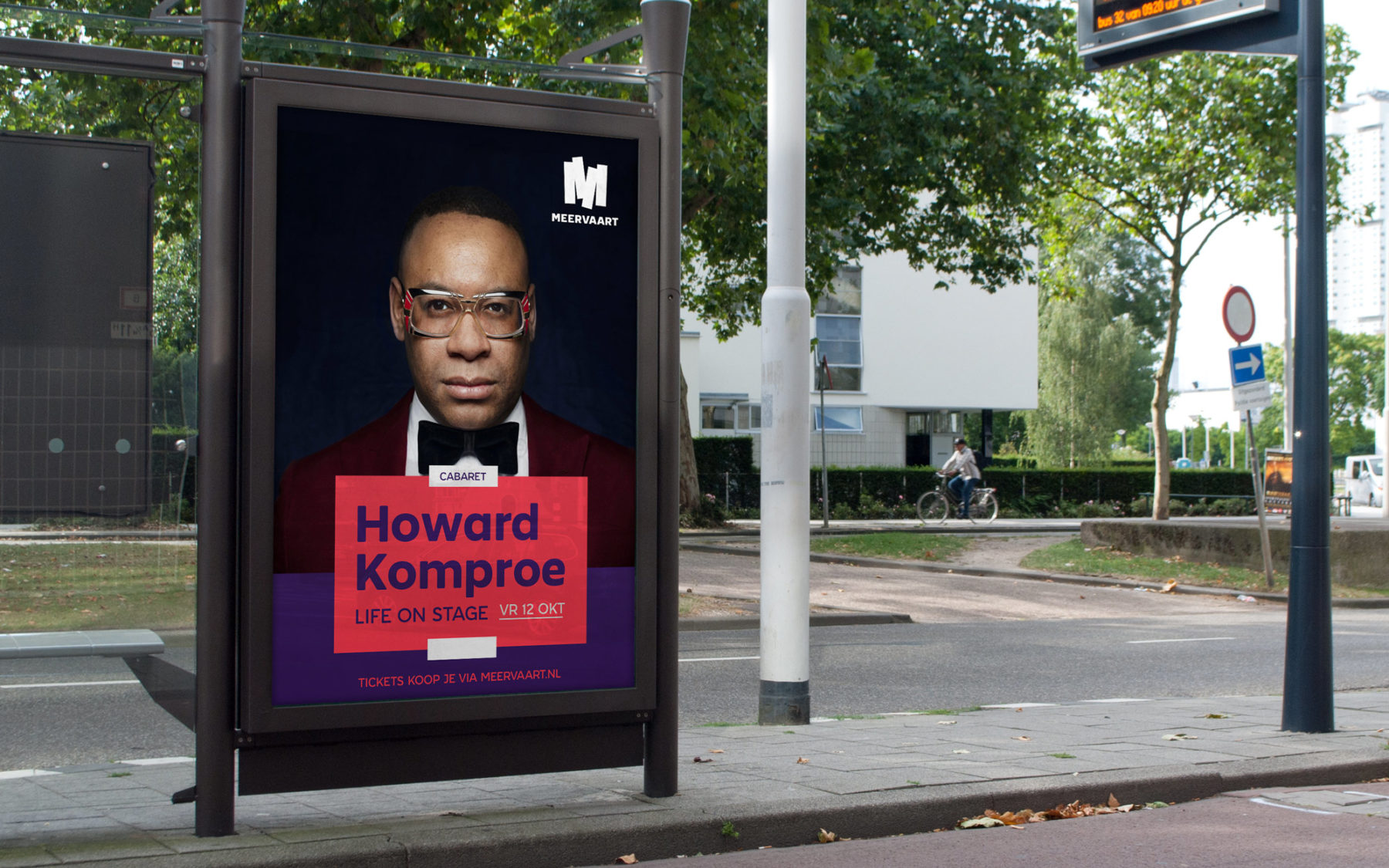 Online
The website was a big part of their tactics. This is where all target segments come together. Where you buy tickets, book conferences, sign up for workshops, and more. We rethought and redesigned the platform.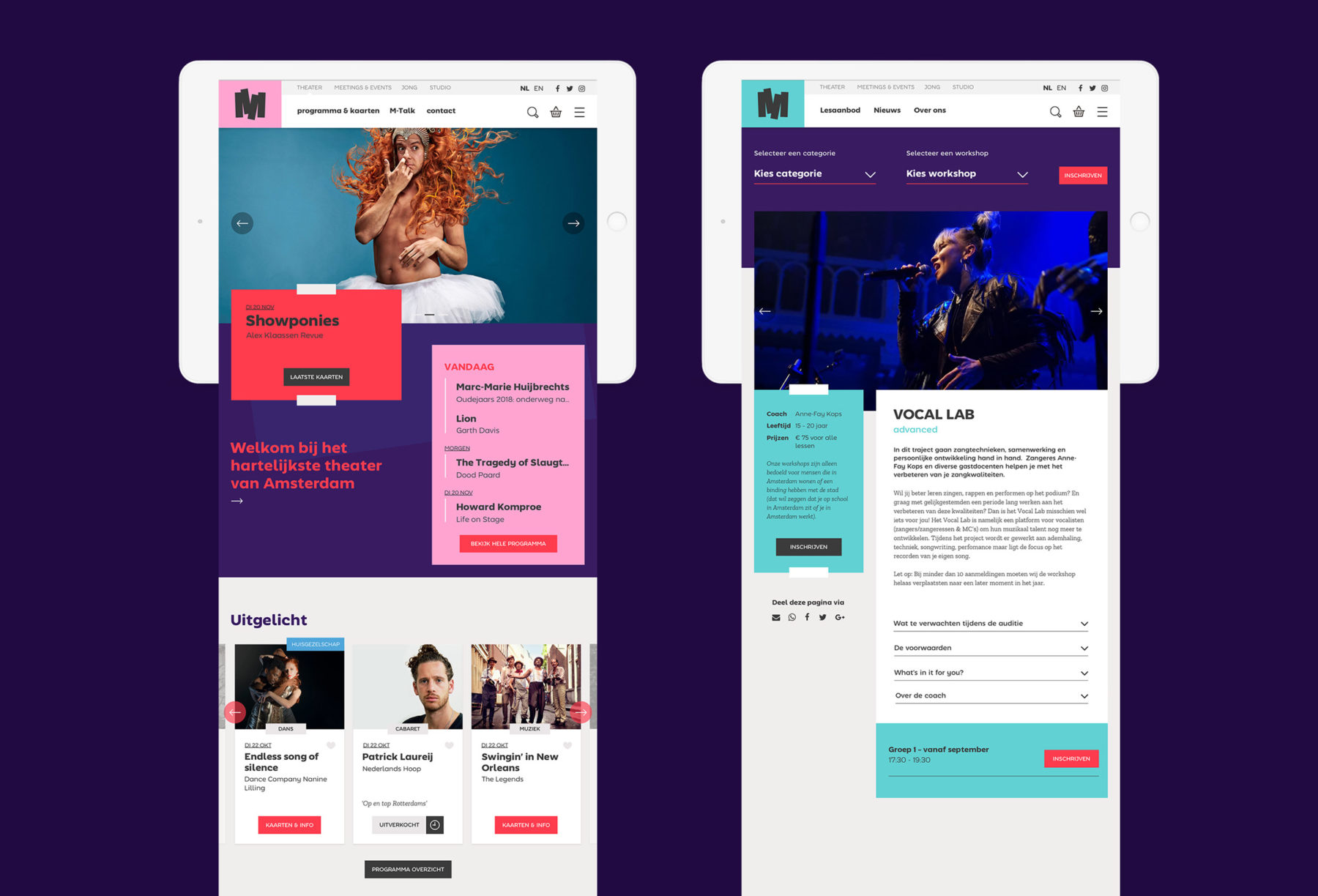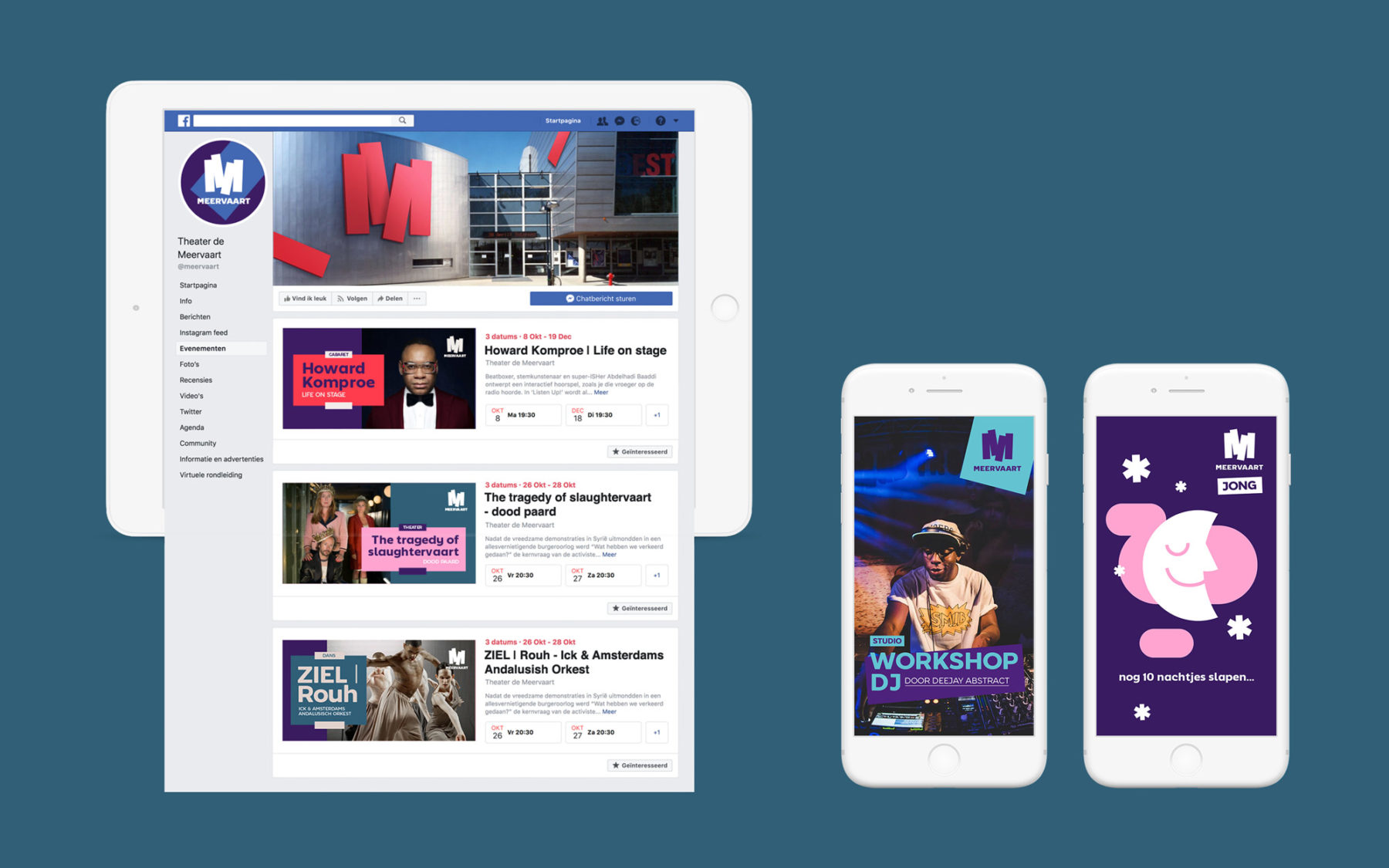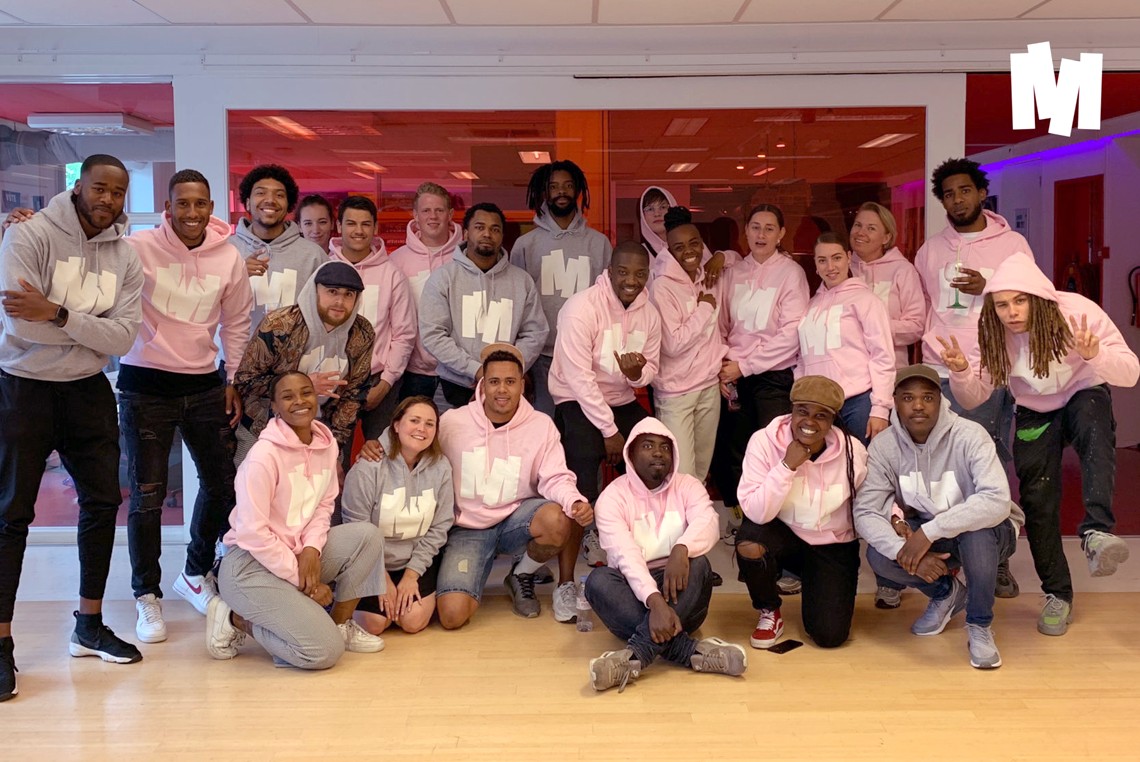 Read what the designpanel of MarketingTribune had to say about the renewed Meervaart brand.