KETEL 1 Rebranding of a brand with heritage
KETEL 1, founded in 1691, is one of the oldest family-owned businesses in the Netherlands and is located in Schiedam (just outside of Rotterdam). Their premium class jenever is known worldwide and brewed, to this day, in the original kettle number one. To strengthen their position as one of the top jenever brands and introduce it to new audiences, KETEL 1 turned to Das Buro for some serious strategy. Cheers guys!
Services
Brand positioning, Brand Achitecture, Brand DNA, Visual & Verbal Identity, Product & Brand Campaigns, Brand Plan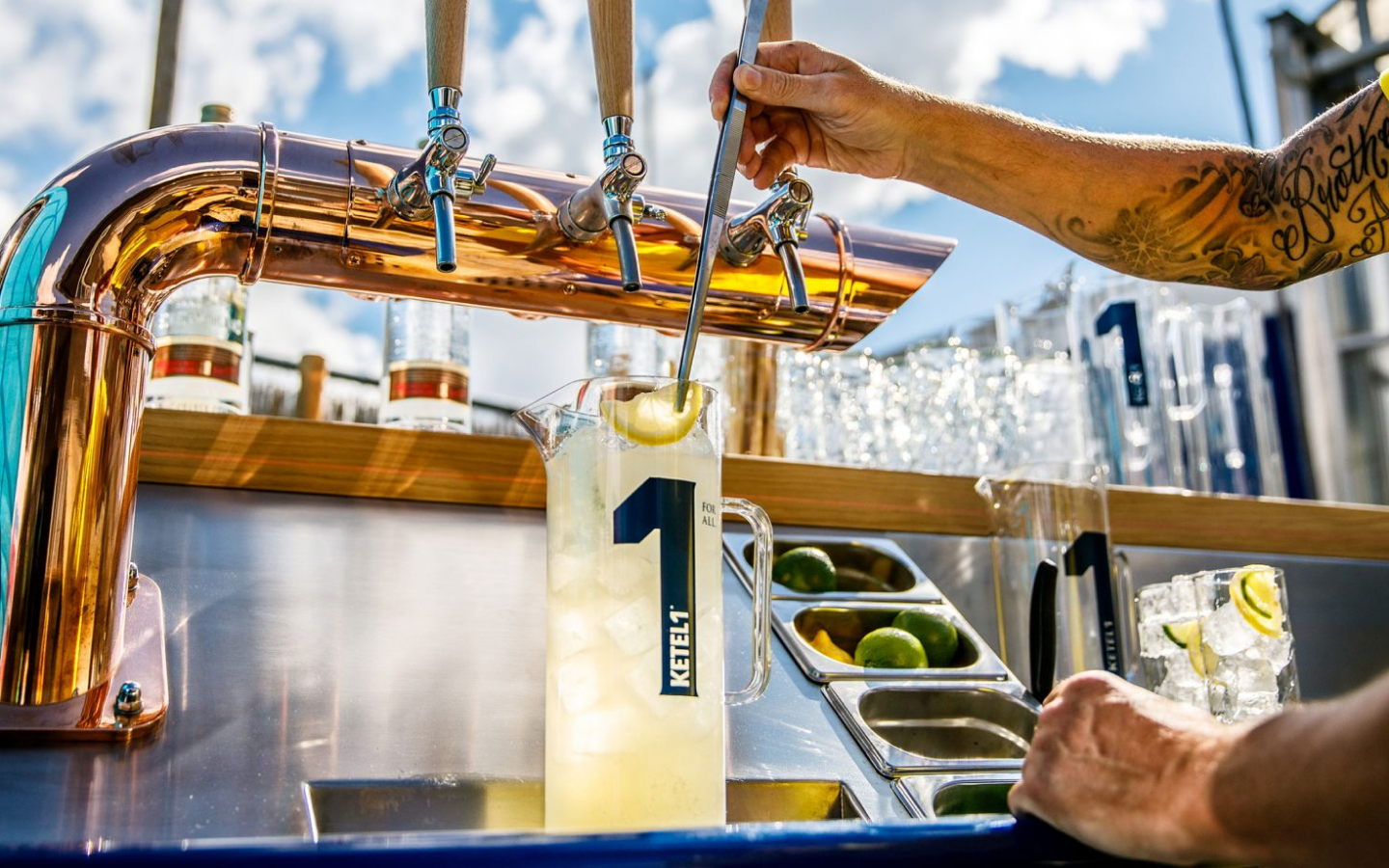 Shift focus
KETEL 1 has been one of the market leaders for as long as they can remember. But the popularity of the Jenever category is declining every year. The target audience is getting older, and younger audiences have a negative connotation to the product name. To survive, the brand needs to tap into new segments.
Long and short
Introducing jenever to a new audience in a very crowded market is not easy. Research shows a considerable gap between the current customer and the target audience. Jenever is simply not a drink many younger people even consider. Therefore, we had to rethink the positioning of the brand KETEL 1 instead of the drink (KETEL 1 Jenever). At the same time, the current audience of pure jenever drinkers should still feel connected to the brand. After conducting qualitative and quantitative research, we concluded a few possible routes to achieving our goals. We defined three primary target audiences and constructed a 5-year brand plan for each of them. In every case, brand awareness and brand positioning were important main objectives. Creating a brand plan that outlines the long-term and short-term strategy, including SMART goals, is essential for budgeting and creative decisions. And so, we embarked on a journey that would turn out to be very successful.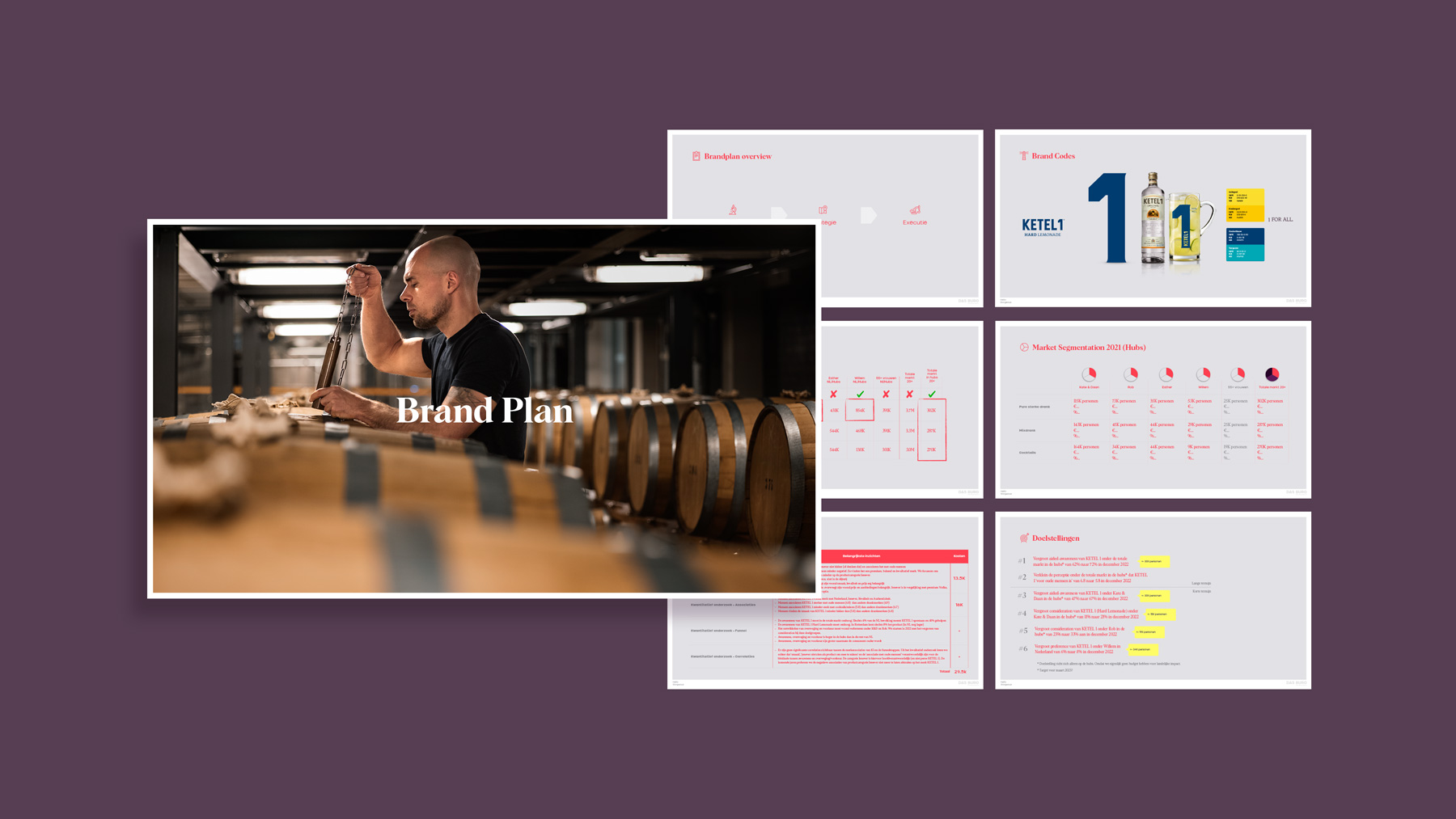 1 for all
We created the "1 for all" concept as an overarching creative idea. It ties into the brand's heritage, the family's social objectives, and the multiple target segments we want to address. To help us strengthen the brand positioning, we also needed to freshen up the verbal and visual identity of the brand. So we created a fresh color pallet, modern typography, and a more accessible tone of voice.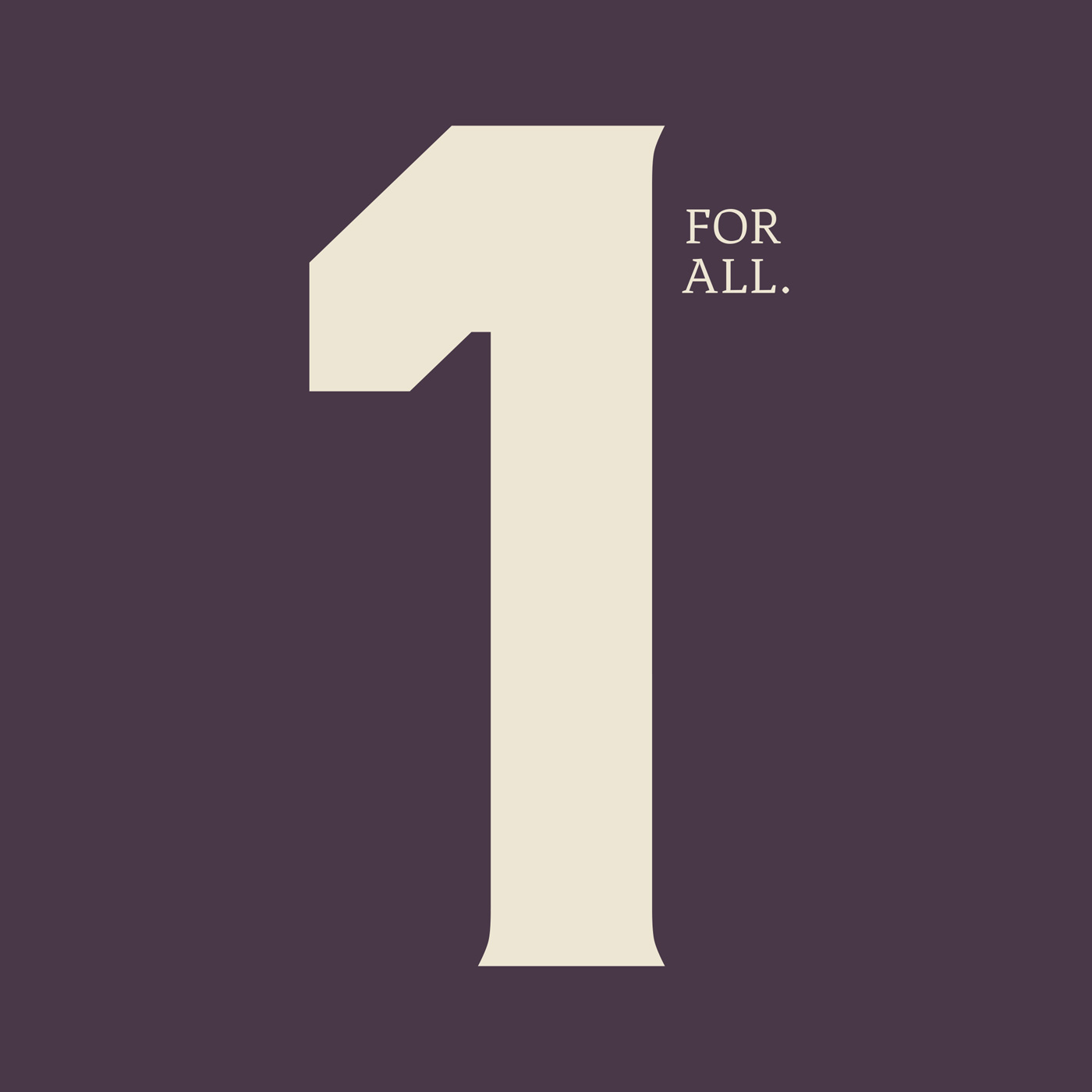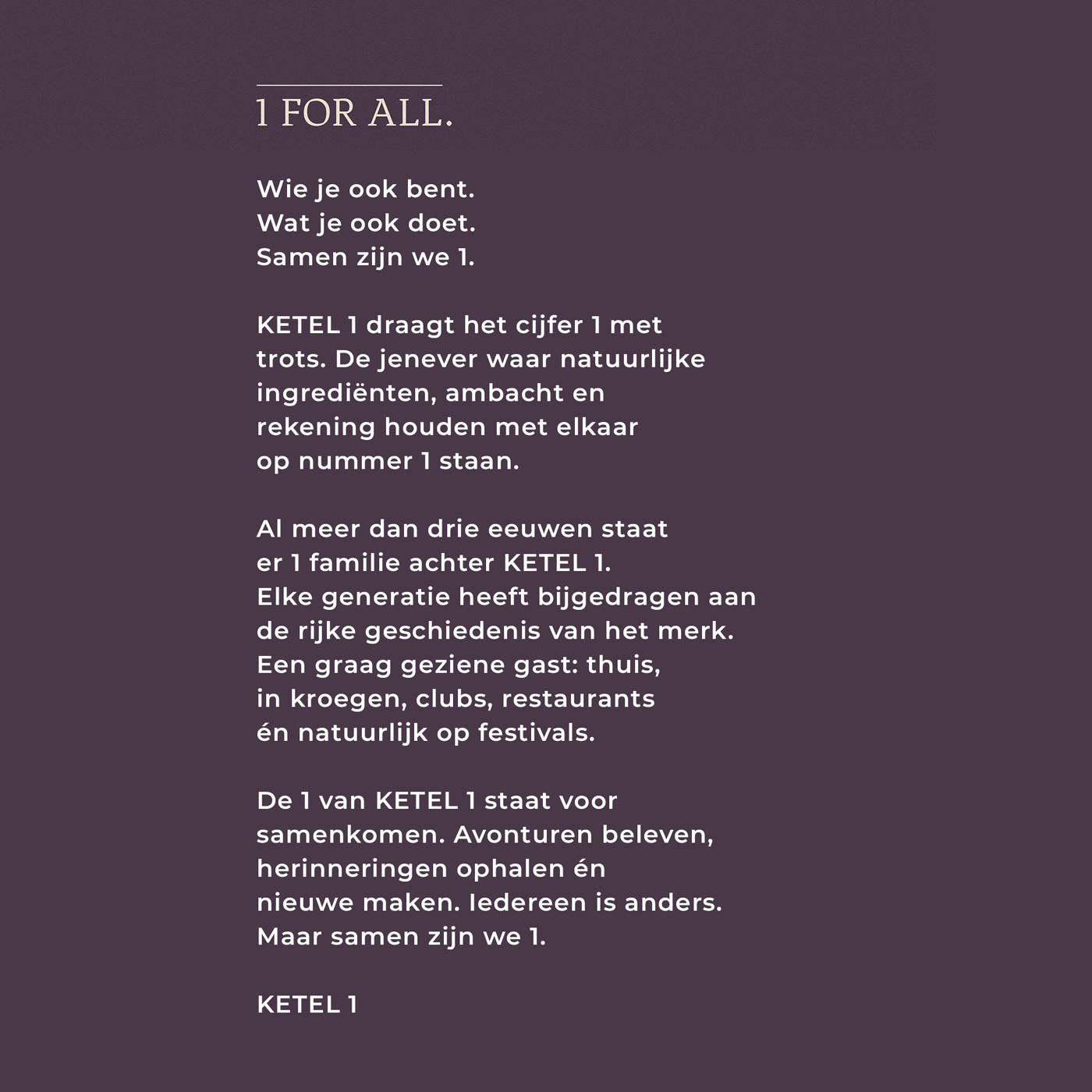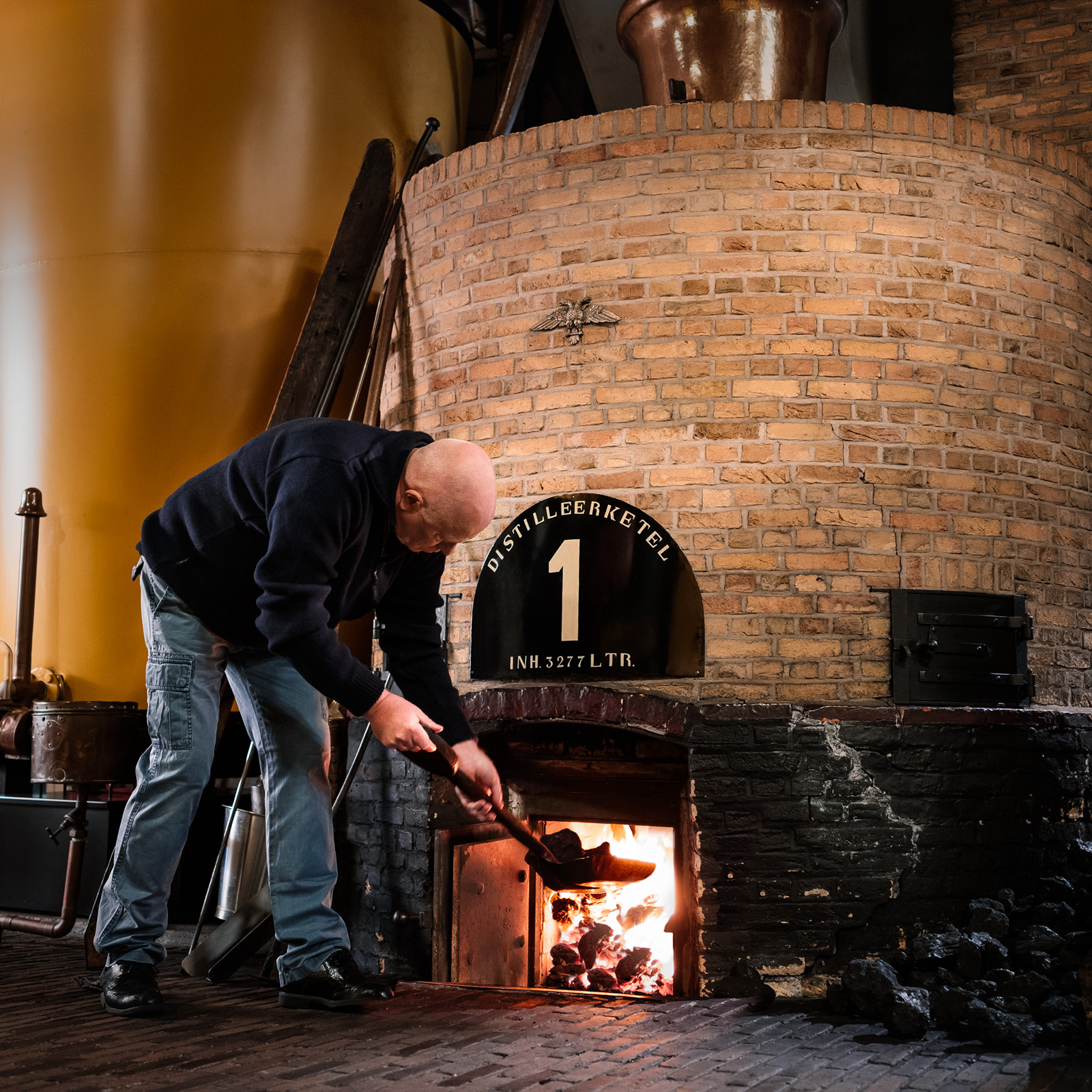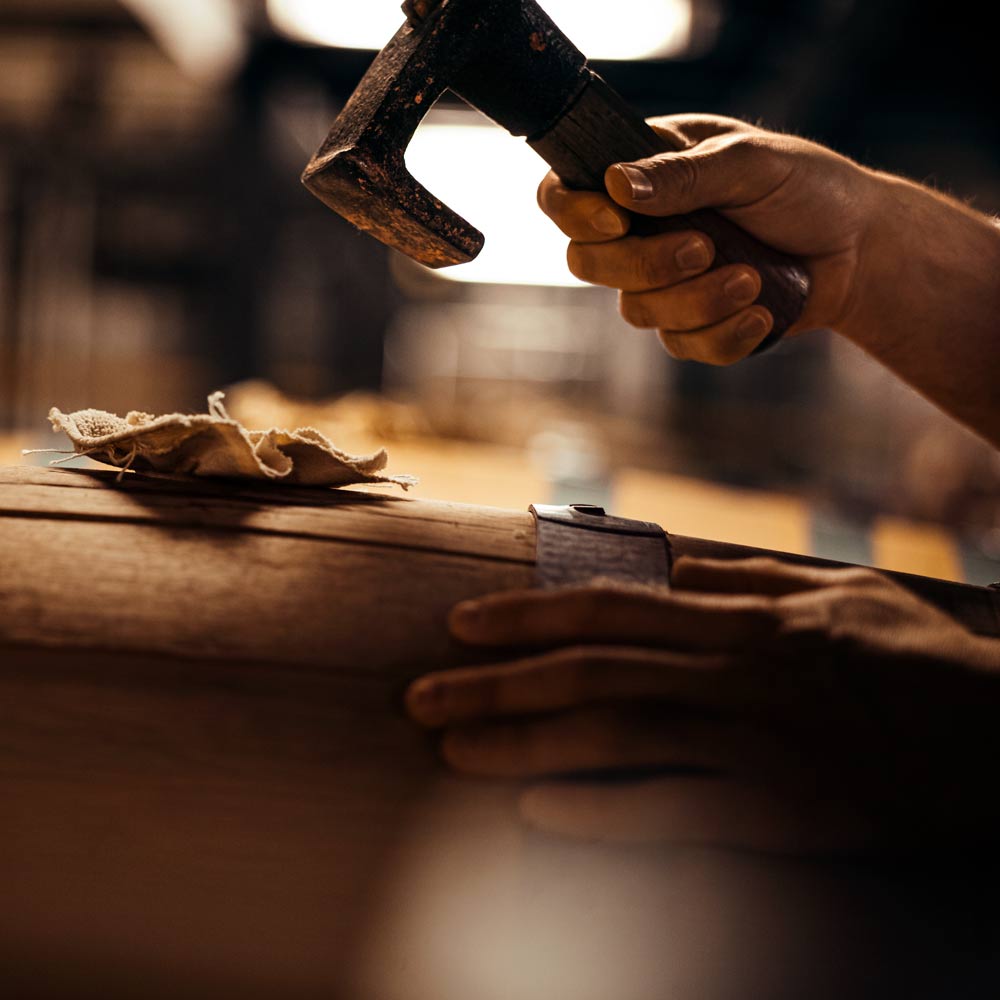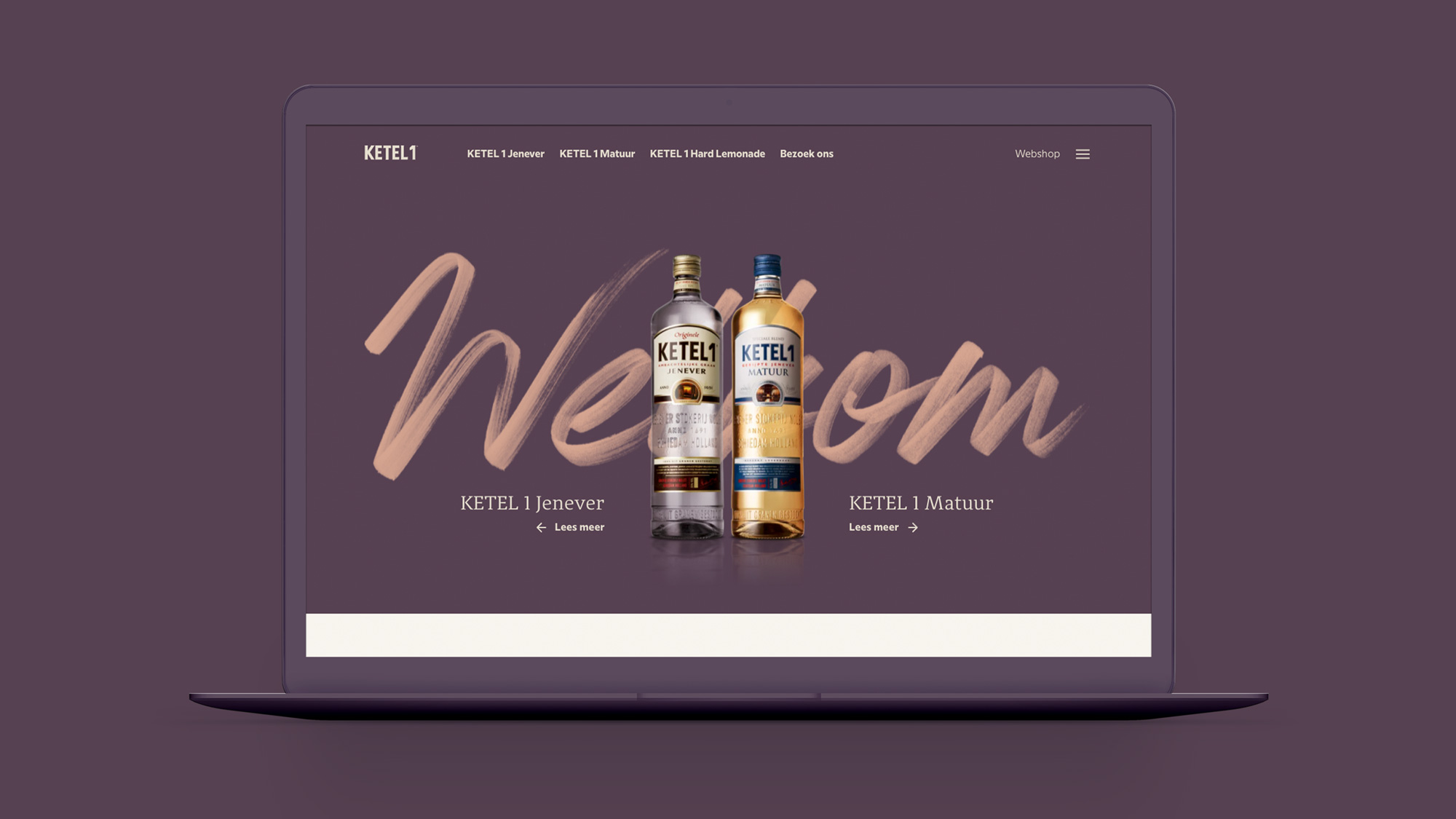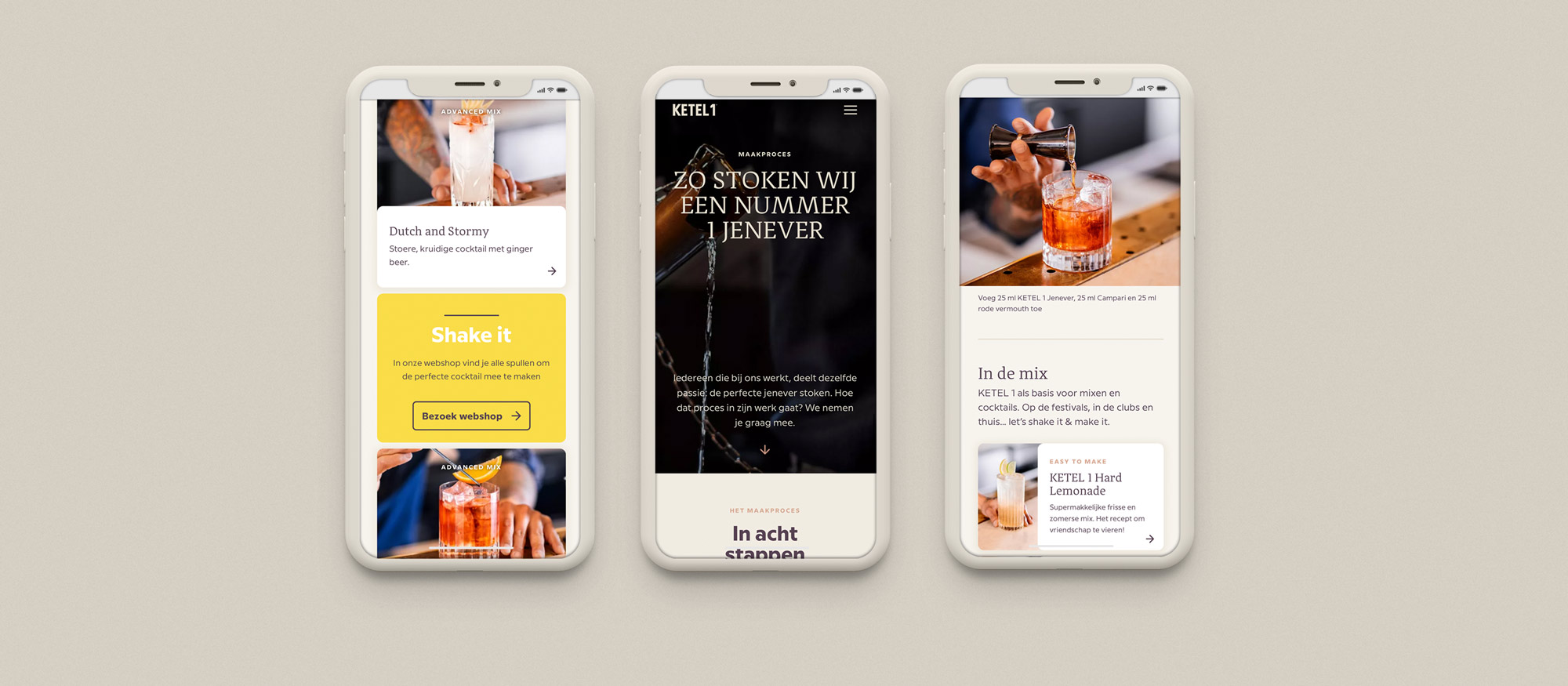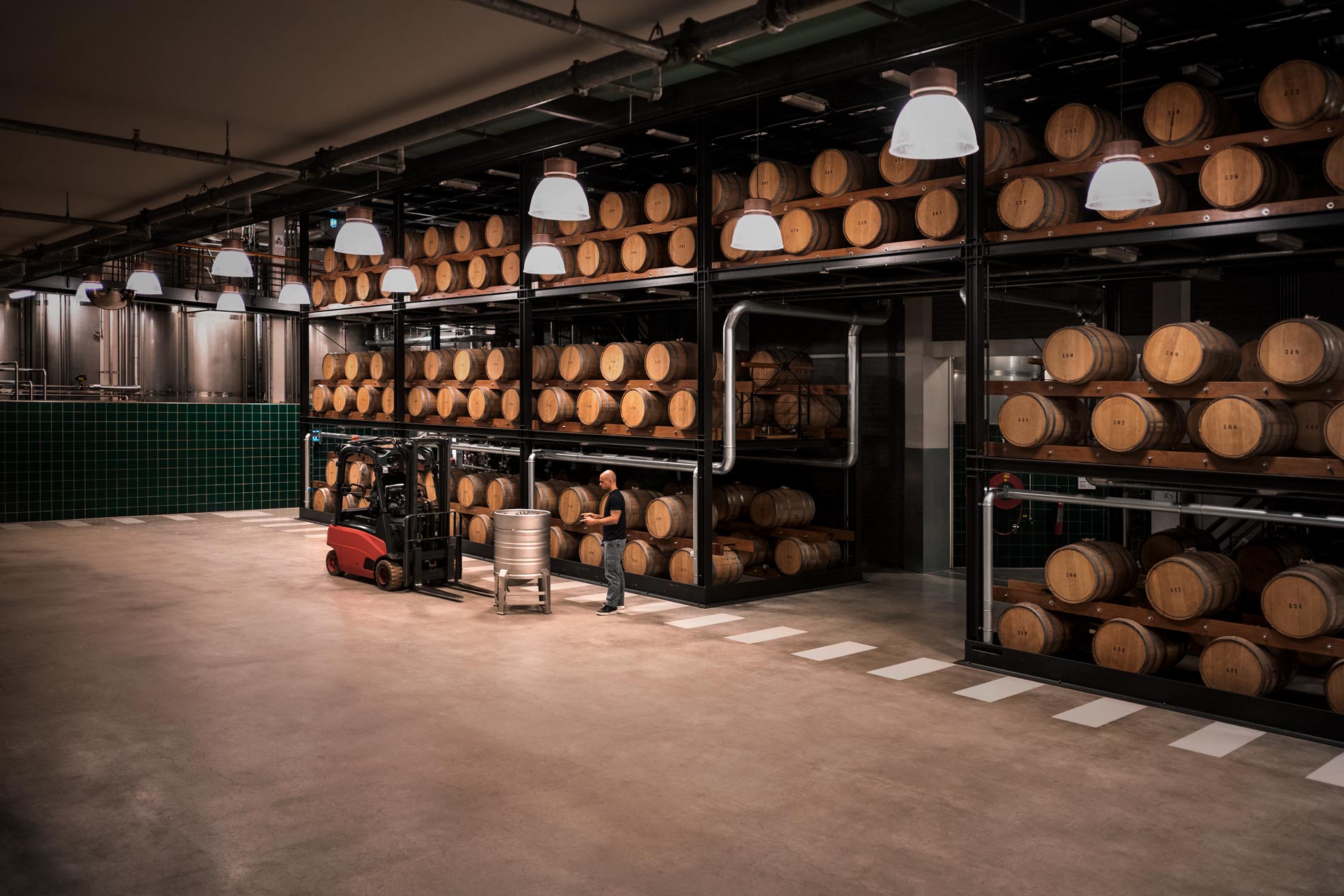 KETEL 1 Hard Lemonade
We introduced a new product called KETEL 1 Hard Lemonade to target younger audiences. A fresh, sparkling mix of lemonade and KETEL 1 Jenever. With that came the creative campaign concept Work Hard, Play Hard. Our TVC, online ads, festival activations, outdoor visuals and pos materials where launched during the Albert Heijn and Gall & Gall introduction.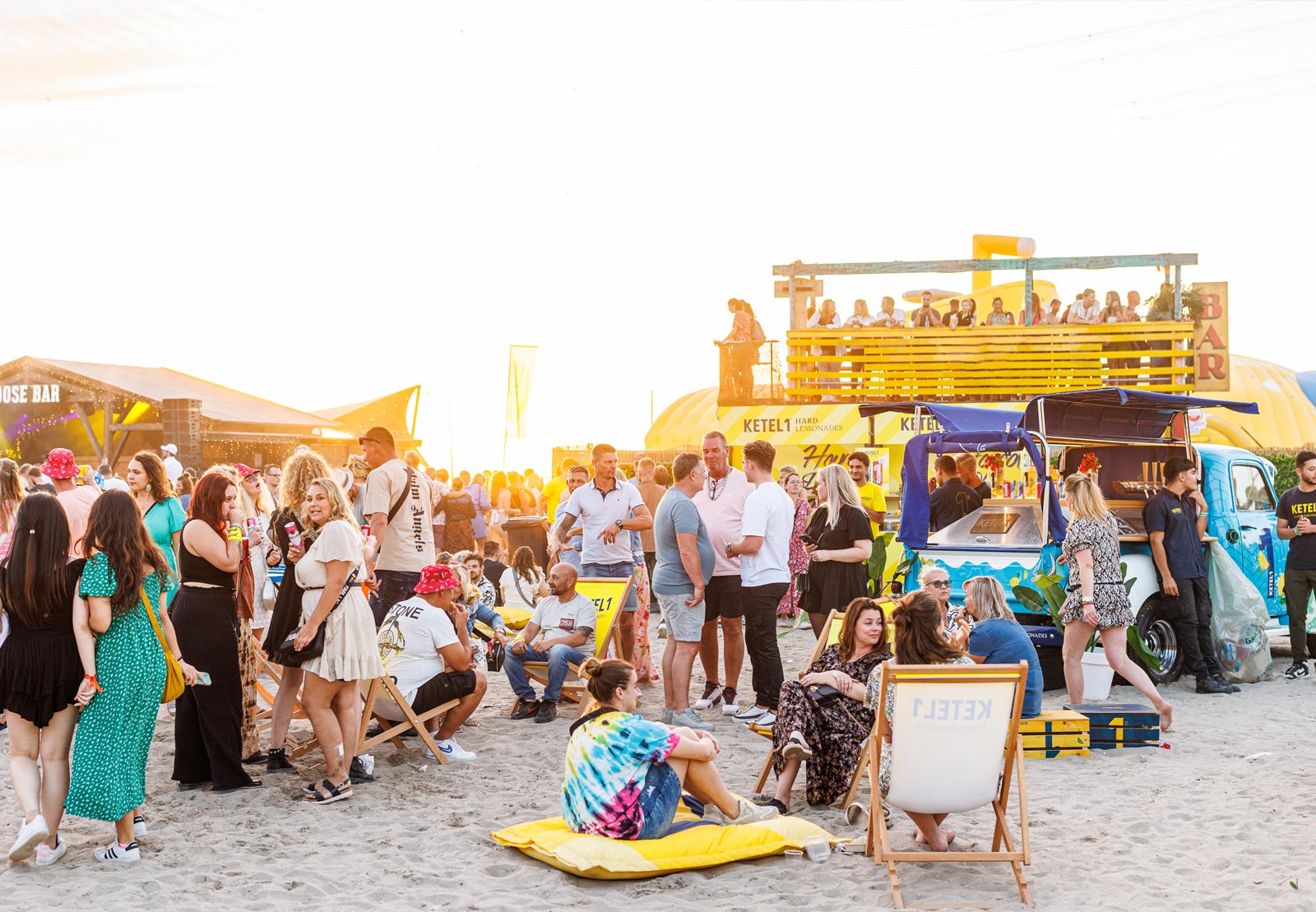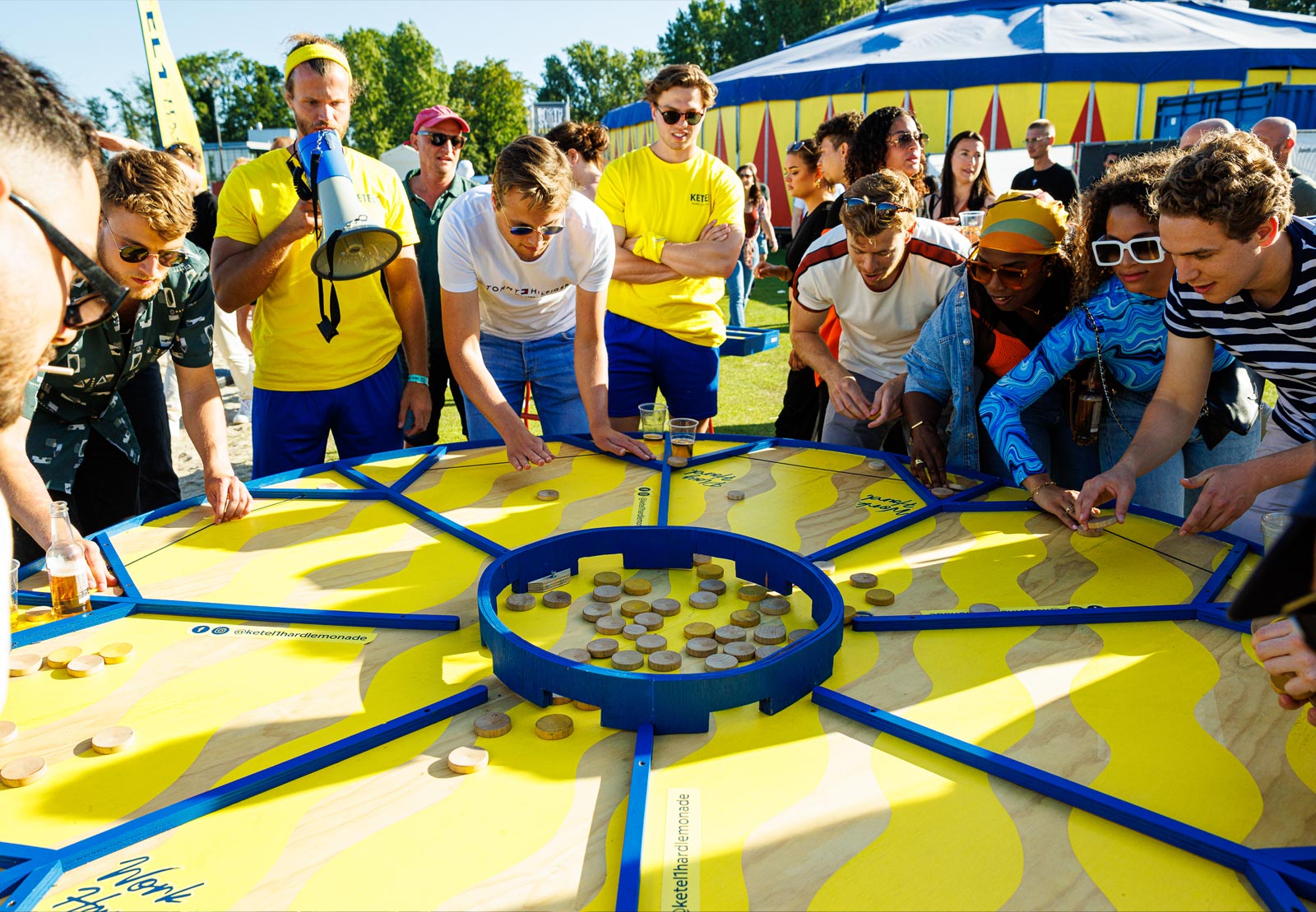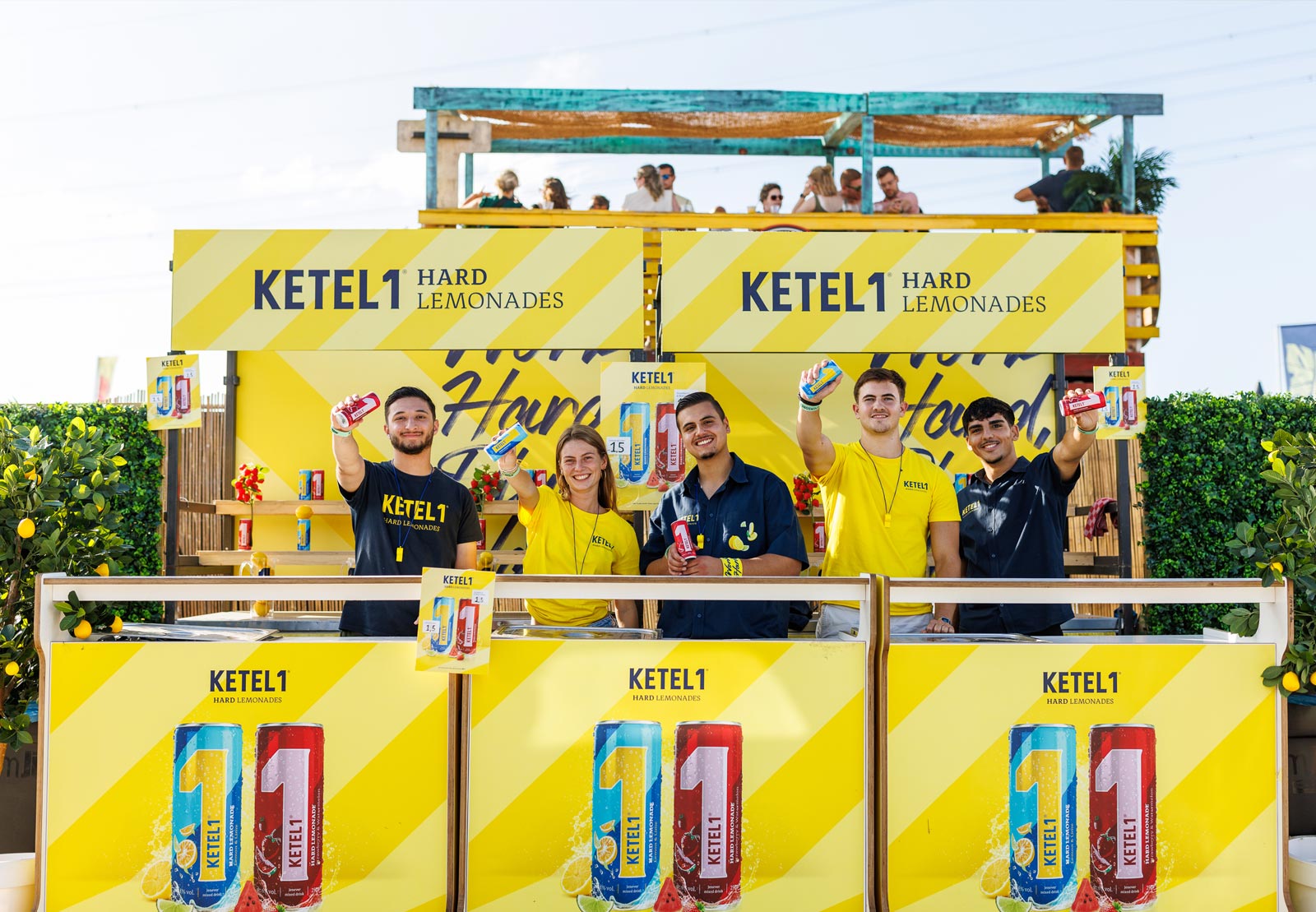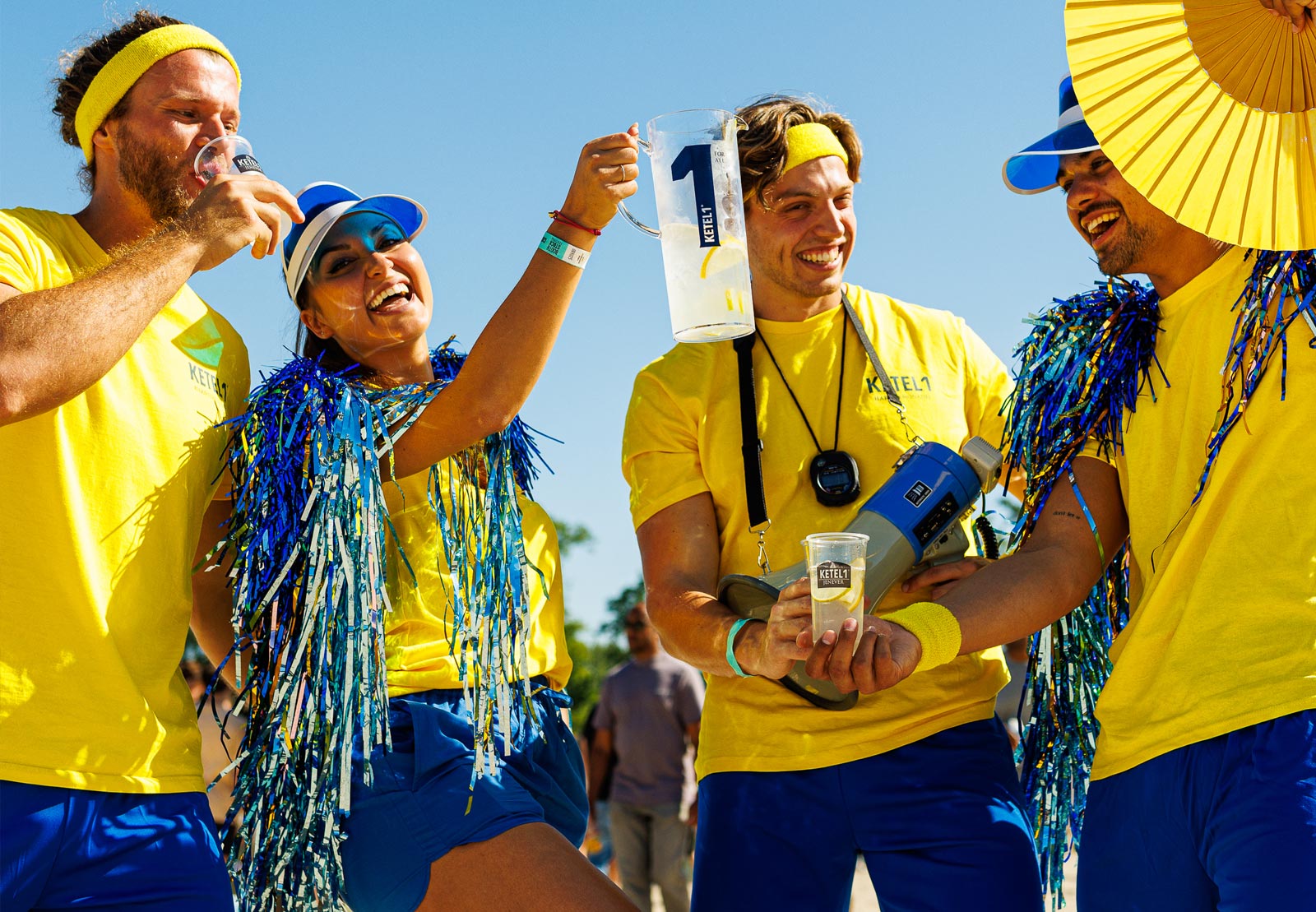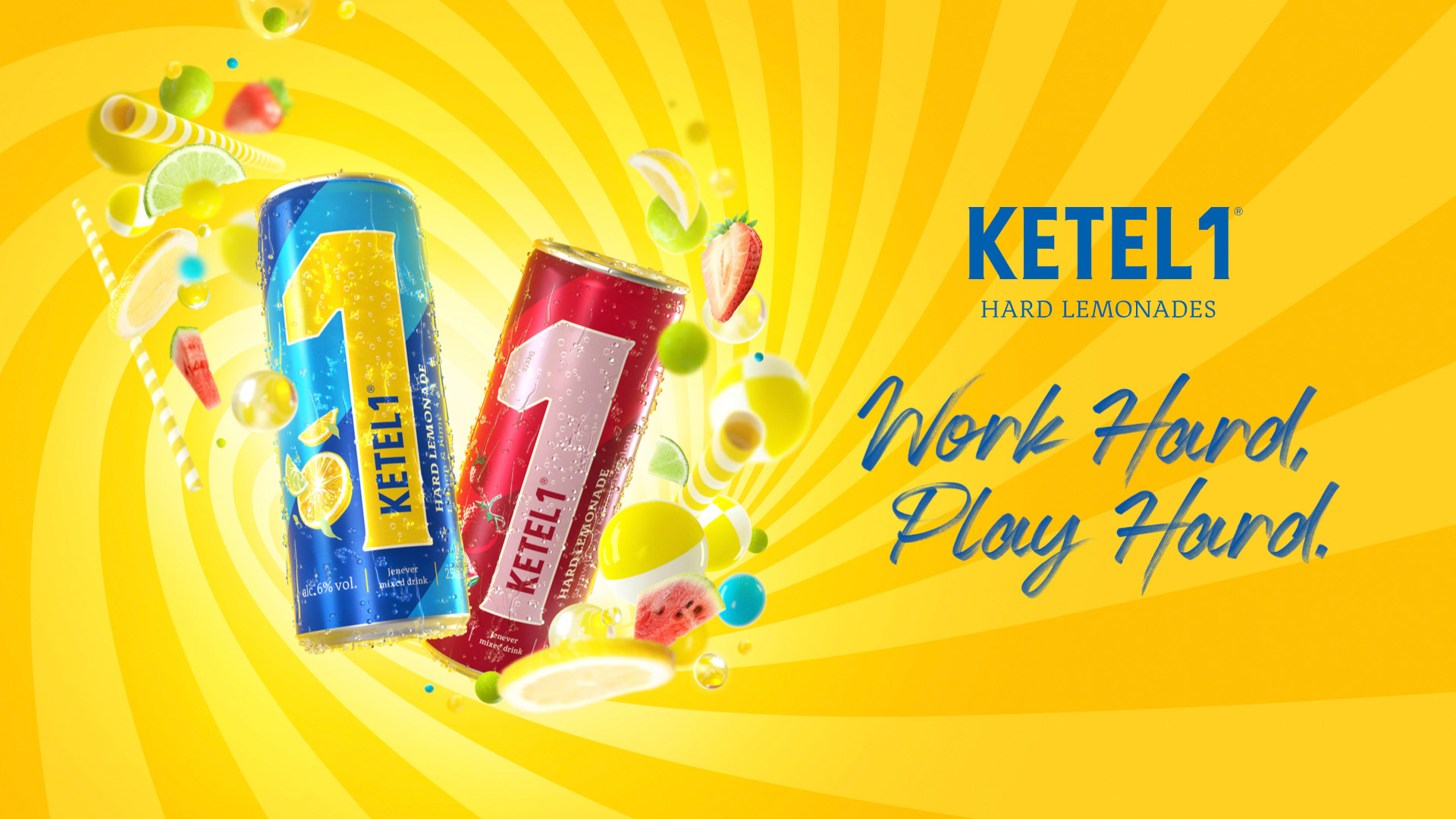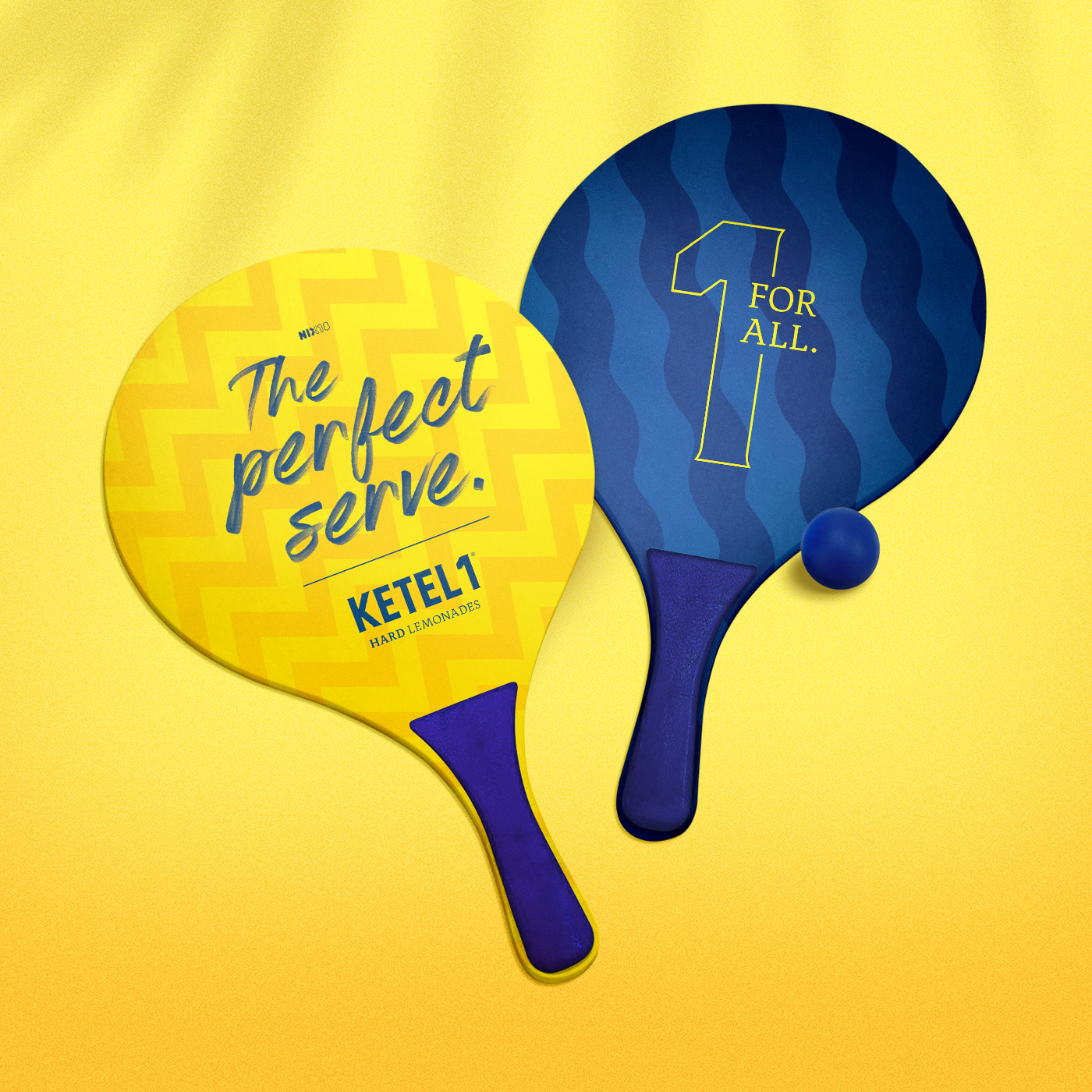 Tactical implementation
To execute our strategy we've redesigned marketing and communication materials including a.o.: a brand new website, online presence, POS material, folders, a virtual tour of the factory, and several brand and product campaigns.