Rebranding digital
Formerly known as Connect Holland. A digital agency founded in 1999 and grown from one entrepreneurial spirit to an intelligent and high-end team. Developers, designers and techies all with a drive to push the digital boundaries forward. With a common believe that digital enhances people's lives. It transforms businesses in a more coherent way. Aligning data. Helping their clients to digitize more quickly and effectively
Services
Brand positioning, Brand DNA, Visual and Verbal Identity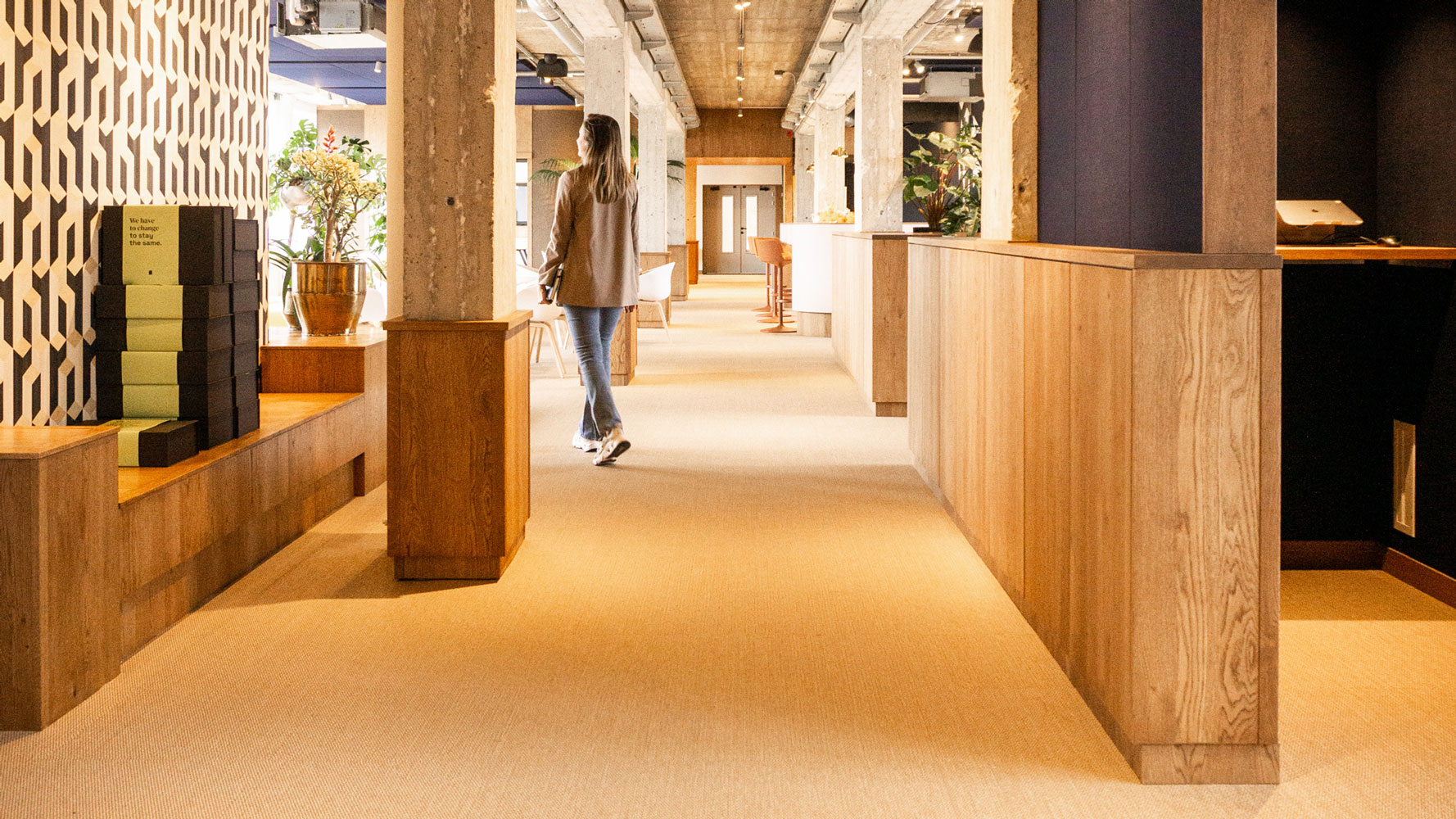 New space
Harborn takes its next step. They're moving into a new office in the centre of Rotterdam. An office which feels like a campus (check it out). Not your average workplace. But a vibrant place designed to meet and work together. Rooms for workshops, a large meeting ground for informal meetings, sound absorbing rooms and a comfortable workspace. (Designed by Origin Architects)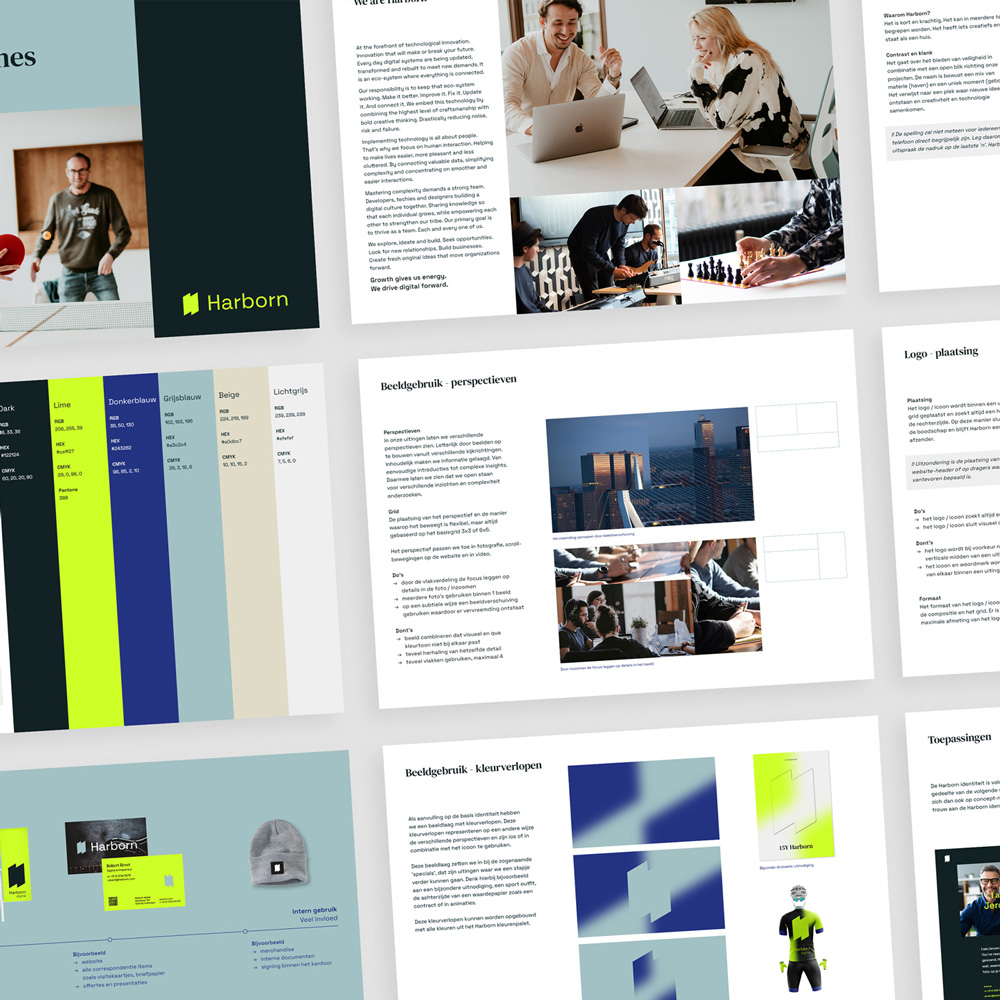 New name
The organization is always evolving and growing. The team has constantly been iterating, changing things, and re-imagining future possibilities. They've reïnvented themselves numerous times. Now it's time to let the world know. Starting with a new name. A name that sounds very solid yet creative. Harborn – digital.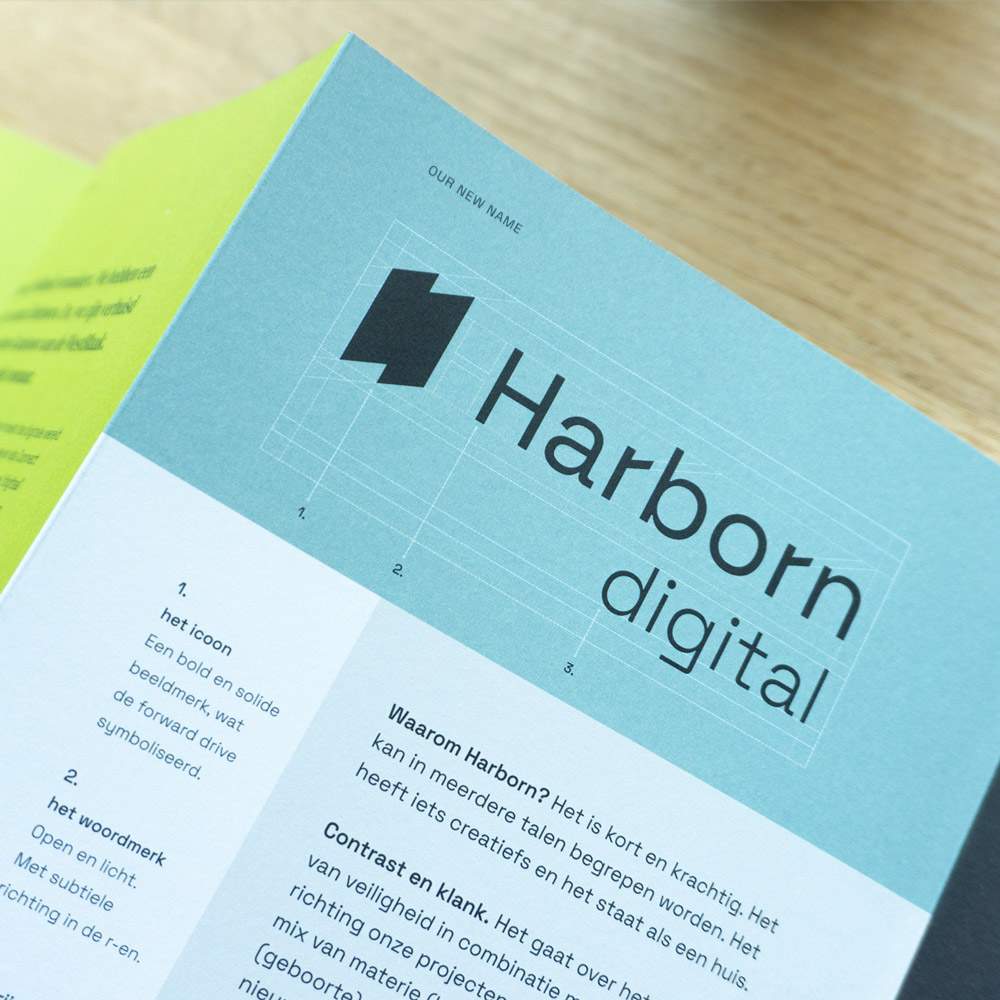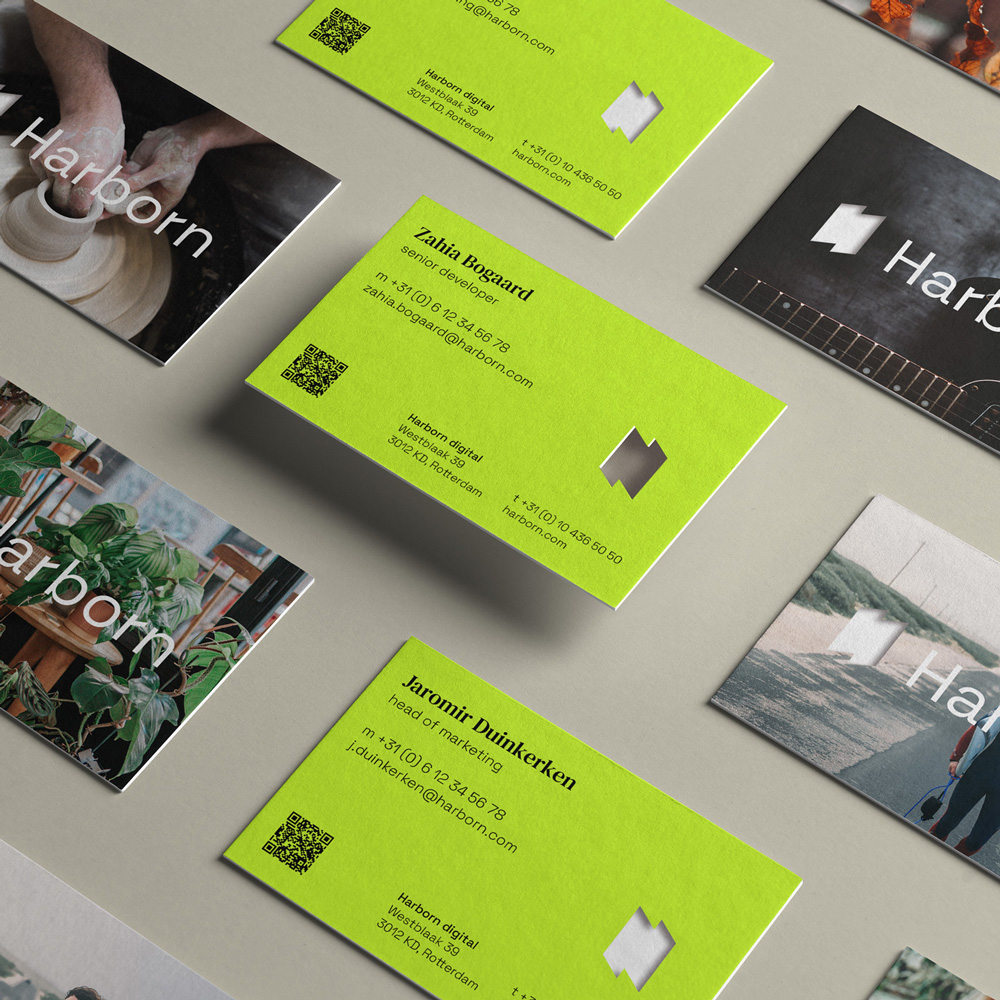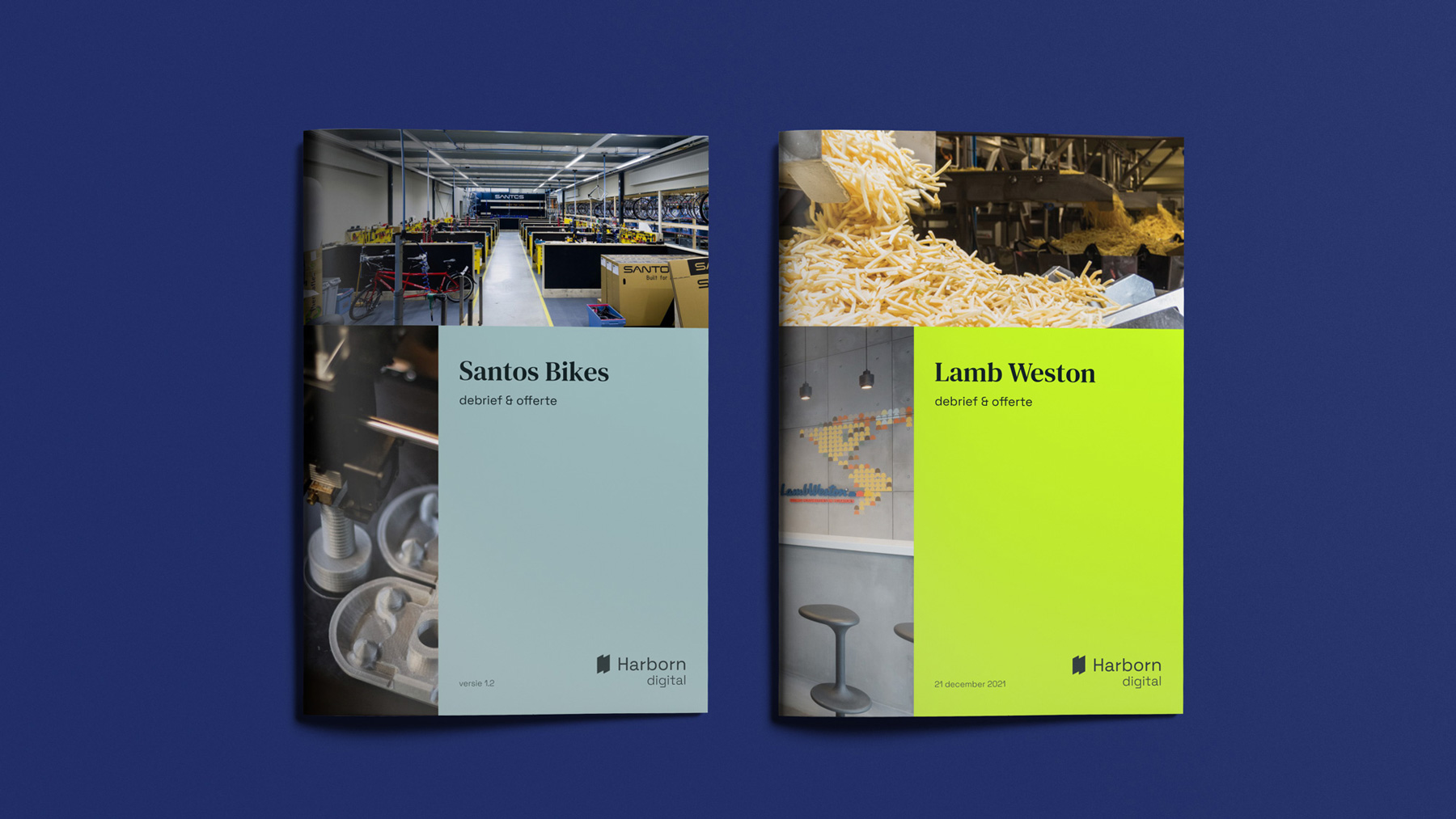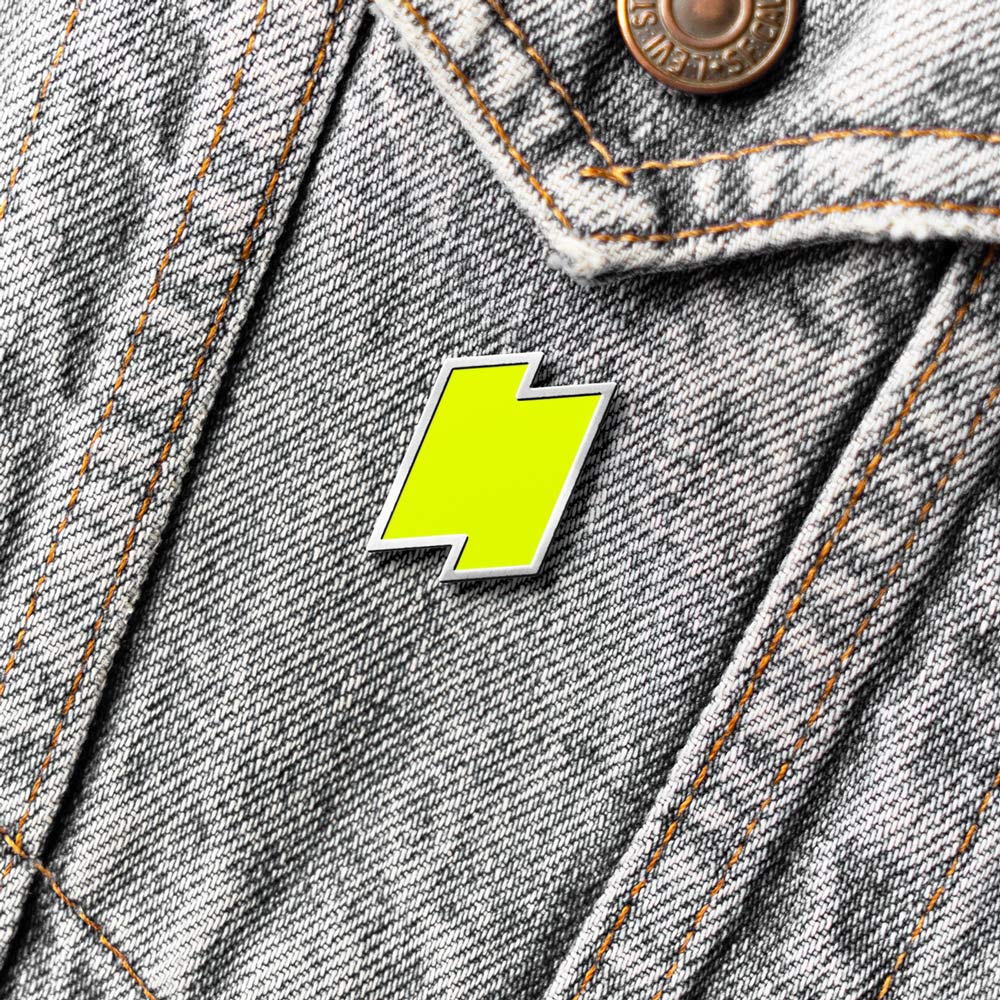 Shifting perspectives
The brand mark visualizes an 'H' in a flattened perspective. A simple mark that is distinctive and recognizable. Solid. A basic color palette with bright lime as its hero to guide your attention. A user-friendly flexible grid that can be filled with shapes or moving images. Images are shot from different perspectives and integrated into fluid transitions.