People of the buro
We're a dedicated group of very curious people. Get to know us a bit more and explore.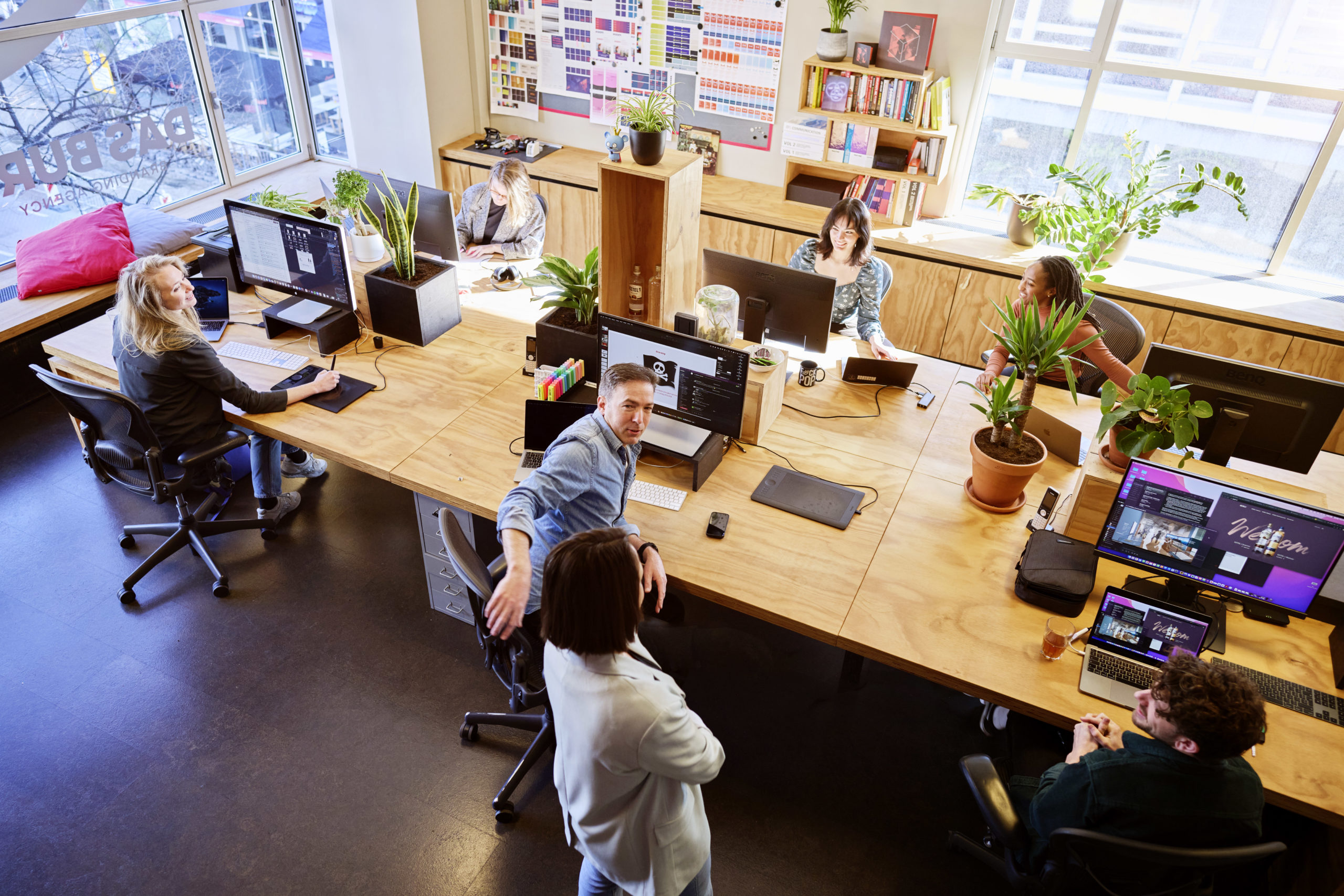 Meet the guys and gals. A dedicated group of very curious people. Just pick one, send us a message. We'd love to hear from you.
Jeroen de Jager

Brand Strategist

Carole Peeters

Senior Projectmanager

Leon Lenders

Senior Designer

Hanneke Minten

Lead Designer

Hans de Ruiter

Brand Manager (owner)

Valerie van den Huijsen

Brand Strategist

Jasper Jongeling

Senior Designer

Dennis van der Meule

Brand Strategist (owner)

Elsa Borges Dias

Projectmanager

Frank van Delft

Designer

Jochem Walboomers

Designer

Petra van Veen

Projectmanager
Never lose your sense of wonder
We believe you can be your best when you feel at home. Where you can be yourself, make mistakes and trust your friends. We are one team of very distinct individuals. These are the houserules that bind us:
1

Question the norm.

Just because it is, doesn't mean it should be.

2

Make others successful.

We win this together.

3

Dare to be fearless.

Vulnerability is a strength.

4

Enjoy life.

Nothing is more important.