Copywriter
For our agency in Rotterdam we are looking for a copywriter (minimum 16 hours) with a distinctive writing style and a 'Less talk, more rock' attitude. Someone who wants to push boundaries and doesn't shy away from a challenge.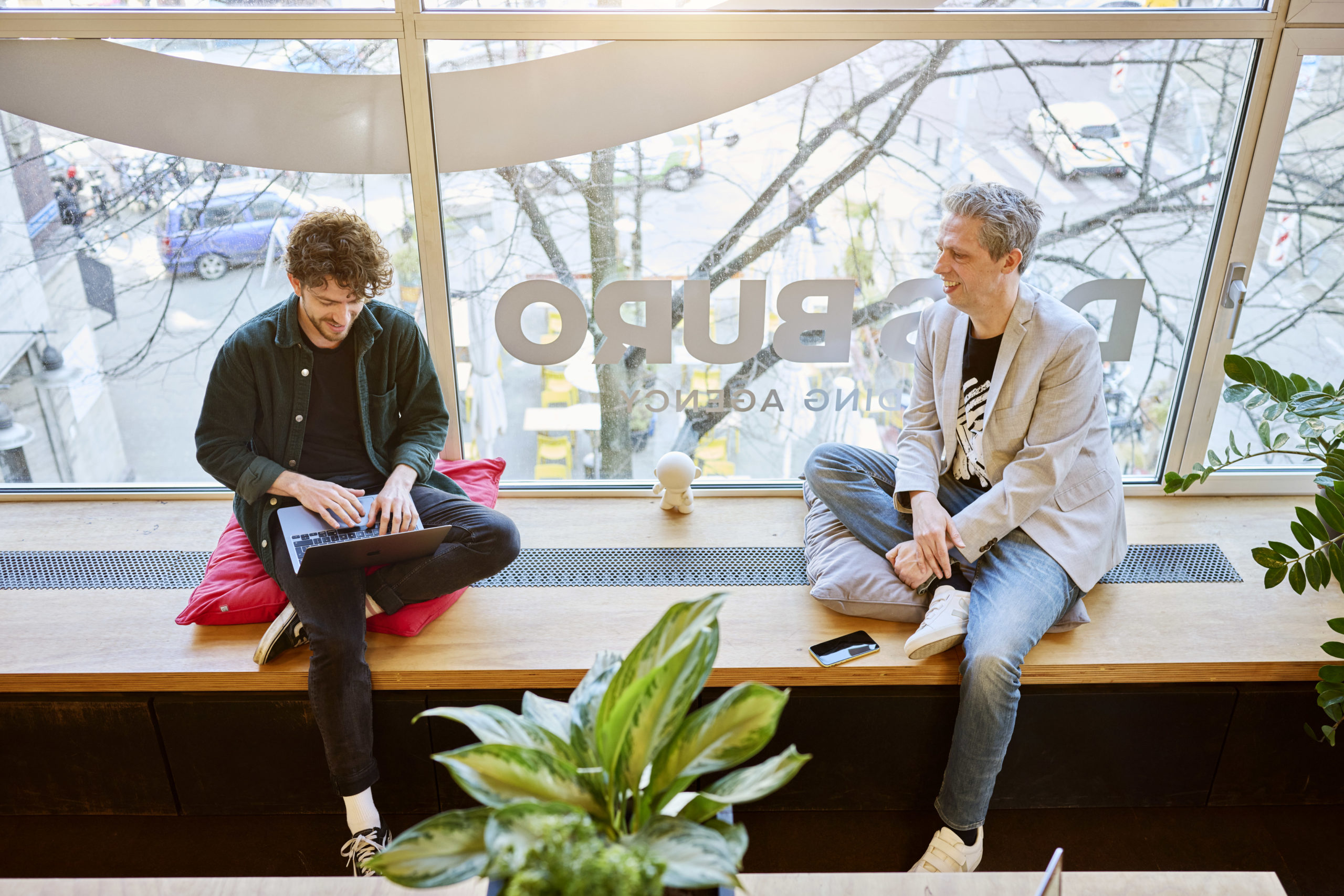 We are looking for a true artist with words. Someone who can write the most powerful pieces of copy, using that right tone. A person who can easily put themselves in the client's world and convey the story even a little stronger.
At Das Buro
Someone with at least two years of experience as a freelance – or employed copywriter at an equivalent company. You are an all-rounder who can write short and brief – but also long and comprehensive copy. At Das Buro, you will work for cultural and commercial clients. Your job is to translate business strategy and brand character into words. You understand that your copywriting can be of great commercial value to your clients. You will work with a team of specialists inside and outside Das Buro. Therefore, you have good communication skills to work with different parties – consisting of different positions, sizes and visions.
Beyond creating, you are also very good at processing information. You can listen well and ask pointed questions to provide valuable knowledge. We are looking for someone who can work quality-consciously and accurately. Independently – but also in collaboration with clients, brand strategists, designers and project managers.
We create work that is seen and stands out. With this mindset, we have already won many awards. Built-in the most excellent workplace located in Rotterdam. We would love to keep following this path, but this time together with you.
We think it's important that...
You have experience with writing for advertisement, communication or design agencies
You can write both long and short copy
You have good empathy
You write both Dutch and English fluently
You have an inspiring portfolio with work to show us.
You can manage your time well
What we offer you...
A great salary
A laptop and all the associated tech items you need
A safe and pleasant workspace
The opportunity to work remotely
Legendary team trips
The best team to work with
Applying
We currently work with an entirely Dutch team. That means we mainly speak Dutch at the office. However, we regularly work with international clients. For this position, we are looking for someone whose native language is Dutch and who can speak and write English at a high level. We offer you the freedom to apply in the language you can best express yourself to us! The application is open until December 2th, 2022.
We offer you a great place to work in the heart of Rotterdam. Where we develop brands like Ketel1, Luxor Theater, Rotterdam Festivals, Moove and O.. Together with a team you'll work on branding projects and distinctive communication. And yes, sometimes we throw a party.
Less talk, more rock.
Our team is something else.
We believe you can be your best when you feel at home. Where you can be yourself, make mistakes and trust your friends. We are one team of very distinct individuals. These are the houserules that bind us:
1

Question the norm.

Just because it is, doesn't mean it should be.

2

We make others successful.

We win this together.

3

Dare to be fearless.

Vulnerability is a strength.

4

Enjoy life.

Nothing is more important.