Senior Designer
For our agency in Rotterdam we are looking for a senior designer (32-40 hours) who is able to translate brand strategy into a visual identity with our 'Less talk, more rock' attitude.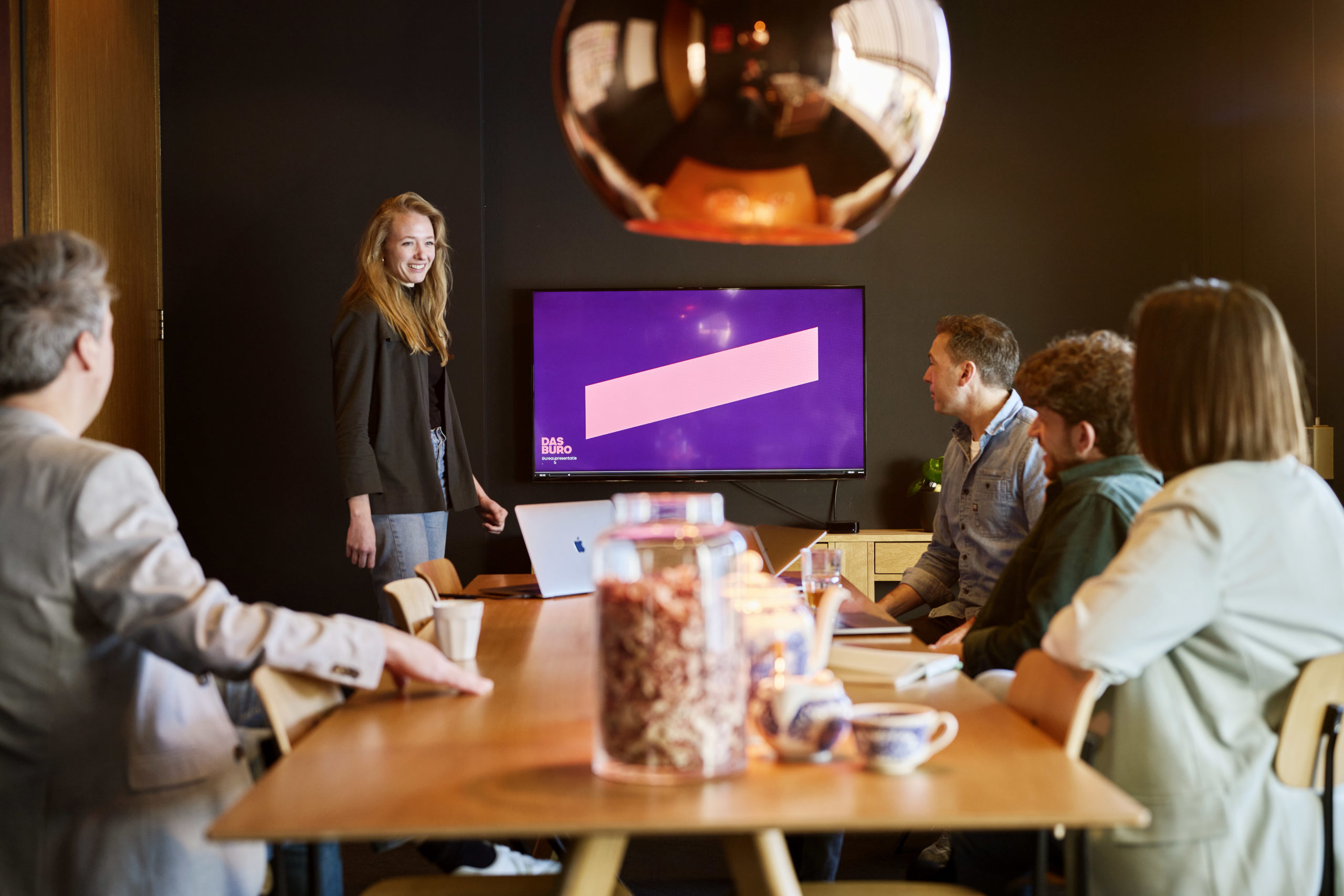 We're looking for someone who can think conceptually and translate brand strategy into a visual identity that correctly appeals to the target audience. You can develop this both offline and online.  You like to take the lead in creative processes because you dare to make well-founded choices—a real teamworker who motivates and inspires others.
At Das Buro
You'll work on diverse projects for commercial and cultural clients. You will develop corporate identities and creative campaigns. To keep things fresh, you can check, maintain and update these visual identities. You will be working with a team of specialists inside and outside Das Buro. This requires you to communicate well with all kinds of parties – containing different positions, sizes, and visions. You are the engine that makes external partners such as freelancers, developers and copywriters want to go the extra mile with us.
You have the right persuasion – and presentation skills because you get the freedom to lead projects independently and convey them well. You should be able to use Adobe, Figma, and other tools to unleash your creativity. Despite all your digital skills, we still hope you know how to use a pencil.
We create work that is seen and stands out. With this mindset, we have already won many awards. Built-in the most excellent workplace located in Rotterdam. We would love to keep following this path, but this time together with you.
We think it's important that...
You have at least three years of experience in a similar position
You are critical, positive, energetic, and open to others
You have a portfolio with inspiring work to show us
You understand the business side of design
What we offer you...
A great salary
A laptop and all the associated tech items you need
A safe and pleasant workspace
The opportunity to work remotely
Legendary team trips
The best team to work with
Applying
We offer you a great place to work in the heart of Rotterdam. Where we develop brands like Ketel1, Luxor Theater, Rotterdam Festivals, Moove and O.. Together with a team you'll work on branding projects and distinctive communication. And yes, sometimes we throw a party.
Less talk, more rock.
Our team is something else.
We believe you can be your best when you feel at home. Where you can be yourself, make mistakes and trust your friends. We are one team of very distinct individuals. These are the houserules that bind us:
1

Question the norm.

Just because it is, doesn't mean it should be.

2

We make others successful.

We win this together.

3

Dare to be fearless.

Vulnerability is a strength.

4

Enjoy life.

Nothing is more important.