Marketing strategist
For our Rotterdam agency, we are looking for a very, very good marketing strategist (32-40 hours). Someone who can turn a well-executed diagnosis into a solid brand (marketing) plan. With a "Less talk, more rock" attitude.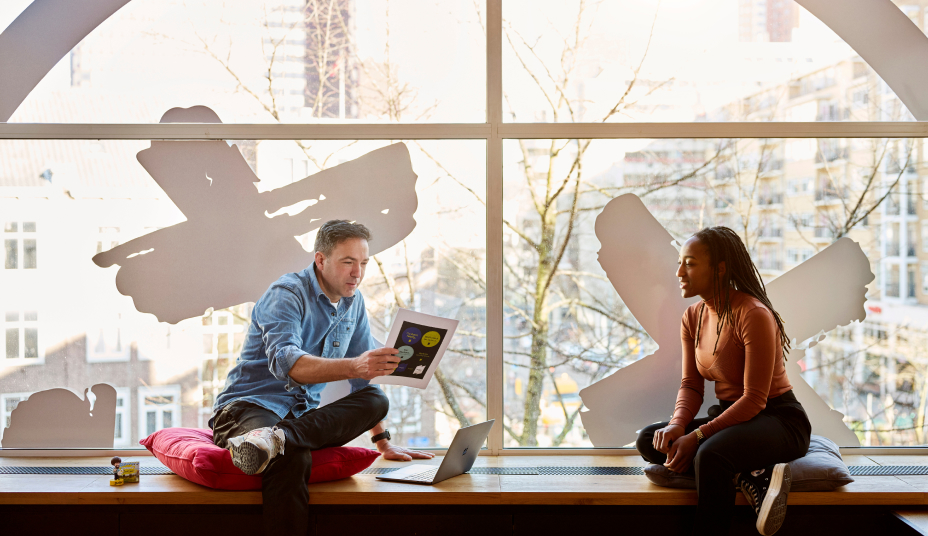 We're seeking someone who knows a thing or two about market research (in collaboration with our research partners) and can translate the outcome into sharp brand objectives and positioning statements. Who can take the lead in strategic thinking but is creative enough to inspire a team of designers, copywriters, and marketers to develop on- and offline brand- and product campaigns. A confident team player with grand ambitions.
At Das Buro
You'll work on diverse projects for national and international clients. Commercial ánd cultural. You will be teamed with other marketing nerds (inside and outside Das Buro) who love brand plans, market segmentation, targeting, market research, brand objectives, and positioning. We expect a well-trained, experienced marketing strategist who's heard of people like Byron Sharp, Binet & Field, Mark Ritson, and Jenni Romaniuk. You have the right persuasion – and presentation skills because you get the freedom to lead projects independently and convey them well.
We are a branding agency where marketing and design go hand in hand. We have a beautiful office located in the heart of Rotterdam. We are on an exciting journey and would love to continue following this path together.
We think it's crucial that...
You have at least three years of (client or agency) experience in a similar position

You are critical, positive, energetic, and open to others

You have enough marketing/branding knowledge 

You know how to use that knowledge 
What we offer you...
A great salary

A laptop and all the associated tech items you need

A safe and pleasant workspace

The opportunity to work remotely

Legendary team trips

The best team to work with
Applying
We currently work with an entirely Dutch team. That means we mainly speak Dutch at the office. For this position, our preference goes to someone whose native language is Dutch. However, we regularly work with international clients. Therefore, a good English speaking and writing level can significantly benefit you. We offer you the freedom to apply in the language you can best express yourself to us! The application is open until December 2th, 2022.
We offer you a desk with a view in the centre of the city. Where we develop brands like KETEL 1, Luxor Theater, Rotterdam Festivals, Moove, and O.. You'll work on branding projects and distinctive communication. And yes, sometimes we throw a party.
Less talk, more rock.
Our team is something else.
We believe you can be your best when you feel at home. Where you can be yourself, make mistakes and trust your friends. We are one team of very distinct individuals. These are the houserules that bind us:
1

Question the norm.

Just because it is, doesn't mean it should be.

2

We make others successful.

We win this together.

3

Dare to be fearless.

Vulnerability is a strength.

4

Enjoy life.

Nothing is more important.